JLA Board of Directors (2018-2019)
The Junior League of Atlanta, Inc. (JLA) Board of Directors provides vision across our multiple council systems to ensure that all our league programs are consistent with our mission. They guide our strategy according to yearly strategic priorities while serving as trustees and stewards on behalf of our members.
Carla C. Smith
President
president@jlatlanta.org
Carla C. Smith began her career as a licensed social worker providing counseling services to children and families in crisis before quickly moving into leadership and starting up operations in Atlanta for Youth Villages, a non-profit company based in Memphis, Tennessee. Carla went on to serve as a research and policy analyst for former State Senator Hardie Davis and later as the Deputy Director of the Georgia Senate Democratic Caucus. After a career in government, Carla moved to Signature HealthCARE serving as HR/Policy Director. Following her love of operations and policy, Carla currently serves as the Operations Manager for The Museum School and as a consultant for organizations seeking to enhance their community engagement and legislative efforts.
A member of the Junior League since 2008 joining in Knoxville, Tennessee before transferring to the Atlanta league. Carla has served in various capacities including but not limited to the JLA Community Needs Assessment Committee, Chair of the Sexual Exploitation of Children Training Awareness/Outreach Committee, Advisory Planning, JLA Donor Advised Fund, Vice President of Advocacy & Initiatives, the Nominating Committee, and Board Parliamentarian prior to being slated as President-Elect.
Most recently, Georgia Trend Magazine named Carla a Top 40 Under 40 Georgian to Watch. She also completed the Women's Campaign School at Yale University and received the Legislative Health Policy award from the Georgia Health Policy Center at Georgia State University.
Actively engaged in her community, Carla is a member of The Greater Piney Grove Baptist Church, an active member of Alpha Kappa Alpha Sorority, Inc., a graduate of United Way VIP, Project Understanding – Black Jewish Coalition, New Leaders Council, the Women's Leadership Academy, Leadership Buckhead, Leadership DeKalb and the Georgia Women's Policy Institute. Carla served as an Advisory Board Member for New Leaders Council Atlanta and co-founded the NLC Chapter in her hometown of Augusta, GA and is a past member of the Georgia Healthcare Association Legislative Committee. Carla served as Chair of the Governance Committee and Vice Chair of the Board of Directors for The Museum School of Avondale Estates, she is a Chris 180 Emerging Leaders Network member, Board Member for Literacy Action and the Atlanta Speech School.
Carla was born and raised in Augusta, Georgia and is a graduate of Paine College where she was previously awarded the Outstanding Alumni of the Year honor and earned her Masters Degree at The University of Georgia. A lover of travel and a die-hard University of Georgia Football Fan, Carla and her son reside in Avondale Estates, Georgia.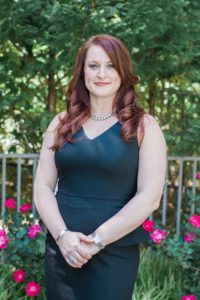 Andrea N. Smith
President-Elect
president-elect@jlatlanta.org
Andrea N. Smith has over 17 years' experience in non-profit fundraising and development and has been a member of the JLA since 2009. She began her career with a national healthcare non-profit organization and transitioned to working with large non-profit health systems after nine years in the industry. She has successfully managed multi-million dollar campaigns, special events, fundraising programs and special projects that have led to the creation of new trauma, cardiac and stroke centers, and other expansions and improvements to Atlanta non-profit health systems.
In 2017,  Andrea became the Vice President, Development for Scholarship America, a nonprofit with a mission to mobilize America through scholarships and other educational support to make post-secondary success possible for all. Prior to Scholarship America, she was the Managing Director, Major Gifts for the Piedmont Healthcare Foundation. She also served as Executive Director, Director of Business Development and Coordinator of the Atlanta Labor Telethon for the Muscular Dystrophy Association before working at the Grady Health Foundation where she was the Director of Development.
In addition to JLA, she is a Past President of the Atlanta chapter of the Healthcare Businesswomen's Association (HBA). Andrea currently serves on the Board of Directors for the Georgia Asylum and Immigration Network (GAIN), Literacy Action and is Vice Chair for Whitefoord, Inc. In 2013, she was named one of the top 20 Influences under 40 for Tastemaker Magazine. Andrea is a graduate of Georgia College & State University and holds a BBA with majors in both business management and information technology. She is a lover of international travel and is always up for taking a dance class. Andrea resides in Vinings.
---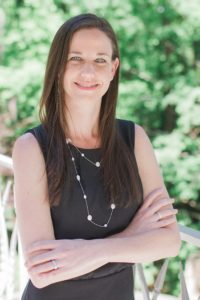 Bre West
Advisory Planning Chair
ap@jlatlanta.orgBre West is the Treasury Manager for RHA Health Services where she oversees all payroll, banking transactions, and money management for the company. She has been employed in the financial services office with RHA for over a decade working in various departments. As a member of the Junior League of Atlanta since 2008, she has served in numerous roles on the Community Council most recently serving as the outgoing Vice President of Community. She also serves on the board of directors for Innovative Solutions for Disadvantage & Disability, an organization focused on creating healthier outcomes for vulnerable children and families, and serves on their finance committee. Bre holds a Bachelor's degree in Finance from Auburn University. She enjoys trying the amazing restaurants of Atlanta, spending time with her family, and college football. She and her husband Steven live in Marietta with their daughter and two cats.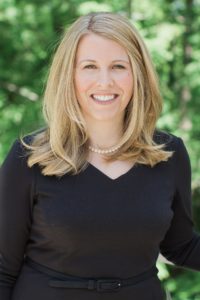 Kristin Bernhard
Advocacy & Initiatives VP
advocacy@jlatlanta.orgKristin Bernhard is the Deputy Commissioner for System Reform at the Georgia Department of Early Care and Learning (DECAL), the state's stand-alone education agency for children from birth through age five.  At DECAL, she leads the implementation of statewide strategies to improve the quality of early childhood education, deepen community engagement, and increase access to high quality child care.  Prior to joining the team at DECAL in 2014, she served as Governor Nathan Deal's Education Policy Advisor and also worked in the policy office of Governor Sonny Perdue.  An active community volunteer, Kristin also serves as the Chair of the Board of Directors of the Innovation Fund Foundation. A graduate of the University of Georgia and Georgia State University's College of Law, Kristin is a member of the State Bar of Georgia and the inaugural class of the Zell Miller Leadership Institute.  She resides in the Poncey-Highland neighborhood of Atlanta.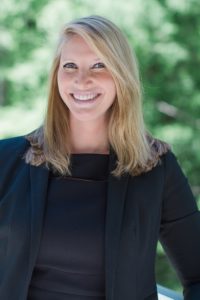 Marguax Kaynard
Community VP
communityvp@jlatlanta.orgMargaux Kaynard is the Vice President of Human Resources for a fast-growing technology firm.  Margaux has been a member of the Junior League of Atlanta since 2006 and has served in several roles on the Community Impacts Council including the Community Partnership Evaluation Committee and as the placement chair for Zoo Atlanta.  Margaux has a bachelor's degree from West Virginia University (WVU) and a master's degree from the University of Florida/University of Central Florida.  She was a member of the Varsity Rowing team at WVU.  Outside of volunteering with the Junior League of Atlanta, Margaux enjoys spending time with her husband and spoiled dogs and travels as often as she can.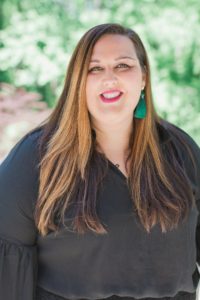 Victoria Cuesta
Fund Development VP
development@jlatlanta.orgVictoria is a Senior Marketing Analyst at UPS where she develops the go-to-market strategy for the Automotive Industry. A Miami native, Victoria attended Florida State University receiving her Bachelor's in Hospitality Administration and Multinational Business Operations. She spent 6 years in luxury boutique hotels prior to attending Emory University's Goizueta Business School for her MBA as a Consortium Fellow. During her MBA, she served on the leadership teams for both the Hispanic Business Association and Goizueta Women in Business. A member of the JLA since 2013, Victoria has served on the Tour of Kitchens committee as VIP Experience Chair and Special Events Chair. When she isn't traveling internationally, you can find Victoria at her home in East Atlanta Village, planning her next soiree and failing at gardening.
Internal Operations VP
internaloperations@jlatlanta.org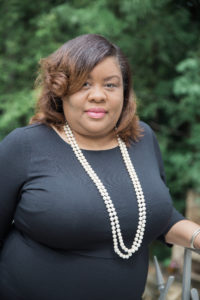 Cassandra Seibles
Learning & Development VP
training@jlatlanta.org
Cassandra Seibles has been with SunTrust Bank for 5 years.  She is a Group Vice President, leading the Wholesale Client Advocacy Management Office.  Her banking and prior technology experience includes over 20 years of leadership in managing complex projects, cross-functional teams, technology systems and Process Re-Design, Solution Implementation and analytics.  Cassandra currently leads the Wholesale Client Advocacy Management Office which focuses on improving the client experience through client complaint research, resolution and trend analysis which is used to improve processes for clients and teammates.  Cassandra is originally from Winnsboro, South Carolina and currently resides in Atlanta, Georgia.  She holds a B.S. in Management Information Systems from the University of South Carolina and a Masters in Business (MBA) from Pfeiffer University. Cassandra enjoys traveling, mentoring and volunteering and has been a member since 2014.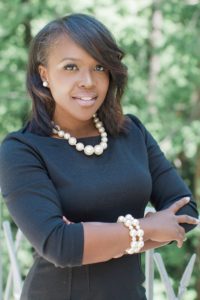 Tenee M. Hawkins
Marketing & Communications VP
marketing@jlatlanta.orgTenee M. Hawkins is President of The Hawkins Group where she provides strategic communications counsel to a growing roster of nonprofit and corporate clients. A member of the Junior League of Atlanta since 2015, Tenee has served on the President's Helping Hands Committee and on the Community Council. She enjoys serving as a mentor and Steering Committee member in the Sister 2 Sister Alumnae-Students Professional Mentoring Program at Spelman College, her alma mater. A passionate community servant, Tenee has served on the Board of Directors for the Atlanta Center for Self Sufficiency (ACSS) and on the Atlanta Advisory Board for WINGS for Kids. She is a graduate of United Way VIP and has received a Forty Under 40 Award from the association/nonprofit industry for her work in the field.

Outside of her professional and community service, Tenee enjoys her family, travel and fashion.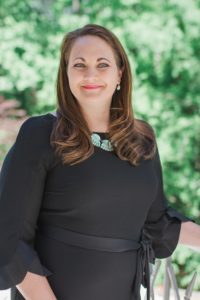 Ryan O'Neill
Membership VP
membership@jlatlanta.orgRyan Elizabeth O'Neill serves as the Vice President of Membership. As a 12 year member of Junior League, she is passionate about helping members find fulfilling placements and activities in the JLA that enhance their membership experience.  Ryan has served in multiple membership roles including Director of Membership Placements, Transfer Director, and as an Advisor for Transfers, Provisional and the Dunwoody District. After starting as a Provisional in Junior League of Washington (DC), she transferred to the Junior League of Atlanta in 2009. Ryan works in Digital Advertising at Healthgrades. She lives in Brookhaven with her boyfriend Russ and their two cats, Joey and Matilda.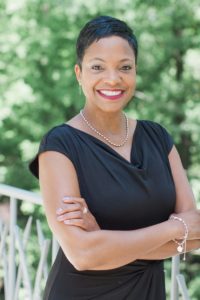 Kimberly D. Allen Wright
Nominating Chair
nominating@jlatlanta.orgKimberly D. Allen Wright is a National Senior Manager with the American Heart Association.  She is an experienced leader with a track record of success in developing structural alignment, leading change initiatives and delivering innovative strategic solutions for both profit and non-profit organizations.  As the daughter of an Air Force intelligence specialist, she spent her childhood overseas living in Madagascar, Peru and Honduras.  Kimberly graduated with honors from North Carolina A&T State University in 1992 with a degree in Banking & Finance. Kimberly is an active member of several volunteer organizations including Alpha Kappa Alpha Sorority Inc. She serves on the board of the National Black College Alumni Hall of Fame and the Hip-Hop Professional Foundation.  She also served on the Visitors board at her alma mater, and the advisory board for the Allen Etiquette Institute. In 2002 Upscale Magazine named Kimberly one of 10 Power Brokers of the Millennium.  Kimberly is the proud mother to Storm and JW.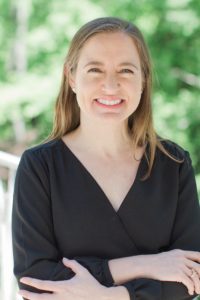 Elizabeth Henry
Director of Impacts & Measurements
impacts@jlatlanta.orgElizabeth Henry has been a member of the Junior League since 2008, serving in the Augusta, Charleston and DeKalb County chapters before transferring her membership to the Junior League of Atlanta in 2015.  A native of Augusta, GA, Elizabeth received her Bachelor of Science in History, Technology & Society from Georgia Tech and her EdS and PhD from Georgia State University. With over ten years experience in higher education, Elizabeth currently serves as a SUMMIT advisor at Agnes Scott College and was most recently recognized by the National Association of Academic Advising's Faculty Commission for her research's contributions to the field.  Prior to completing her doctorate, Elizabeth worked for Atlanta City Council and volunteered as a rowing coach for Georgia Tech and The Westminster Schools.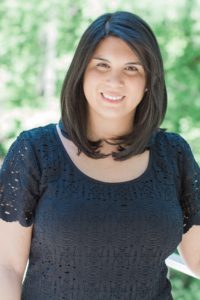 Daniela Medina
ParliamentarianDaniela Medina is an Account Executive at Allied Integrated Marketing, generating publicity and coordinating promotions for various entertainment and lifestyle clients. She joined the Junior League of Nashville in 2014 and transferred to the Junior League of Atlanta in 2017. Her League experience includes serving as Public Relations Chair and Director of Publications. She received a B.S. and Masters of Public Administration from Kennesaw State University.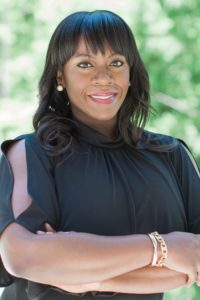 Fabiola Charles Stokes
Recording SecretaryFabiola Charles Stokes joined JLA in 2011, serving in placements with The Nearly New Shop, as a District Advisor and as Director-Elect and Director of Membership Recruitment.  As head of community impact programs for Google Fiber Atlanta, she develops partnerships and programs that help provide broader access to technology and close the digital divide.  She sits on the Boards of the Georgia Chamber of Commerce, the Metro Atlanta Chamber of Commerce, Year Up, PowerMyLearning, Atlanta Partners for Education and the East Lake Women's Alliance.  An alumna of Outstanding Atlanta and LEAD Atlanta, Fabiola has been recognized as one of Atlanta's Top Women of Influence by the Atlanta Business League; one of the Most Powerful & Influential Women in Georgia by the National Diversity Council; and one of Atlanta's 'Power 30.'  She is a member of Alpha Kappa Alpha Sorority, Inc., The Links, Inc. and resides in Smyrna with her husband.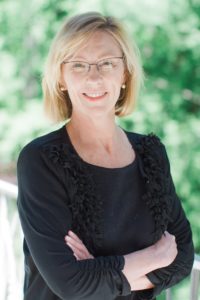 Cynthia Clanton
Sustainer RepresentativeCynthia Hinrichs Clanton is known for her ability to inspire others and successfully lead change on numerous nonprofit boards and statewide organizations. Cynthia transferred to our League from Savannah in 1990. She served as the JLA's President, Vice President of Community Outreach, Advisory Planning Chair, Endowment Trustee, League Sustaining Transfer Chair, Nominating Committee, and Sustainer Representative to the Board and numerous JLA councils. She was elected to serve terms on the AJLI Board of Directors and its Governance Committee. She is currently employed as the Director and General Counsel for a Georgia judicial branch agency, and oversees a $2.5 million legal services grant assisting victims of family violence. Cynthia is a graduate of the University of the South (Sewanee) and Mercer Law School. Cynthia and her husband Vince live in Vinings.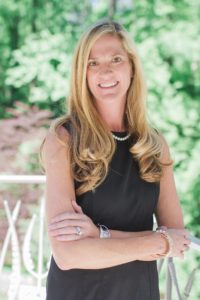 Jen Alewine
Assistant to the PresidentJen Alewine is an attorney at Troutman Sanders LLP where she specializes in land use and zoning law. A Georgia native, Jen graduated from Georgia State University and Mercer Law School. A member of the Junior League of Atlanta since 2004, Jen has served as Vice President of Training and Development, Nominating Council, and Advisory Planning, amongst many other placements over the years. She resides in Buckhead with her husband Ralph, sons Jackson and Carter, daughter Carraway and "first babies" 11 year-old labs Sadie & Sadler.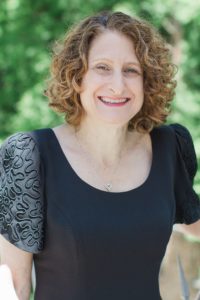 Sharon Klein
Director of Support Services
sklein@jlatlanta.orgSharon Klein joined The Atlanta Junior League in July 2005, bringing with her 12 years of experience in the public sector as well as a decade of experience in the corporate sector with a fortune 500 company.  Sharon spent 12 years at Temple Kol Emeth rising from a part-time position as the Rabbi's secretary to become the Executive Director, a position she held for 10 years.  Prior to joining Temple Kol Emeth, Sharon spent 10 years with IBM in three different cities and in several various roles. Sharon lives in East Cobb of Marietta, Georgia with her husband Mark.  She has a daughter Naomi who lives in Washington, DC and a son Jason, who is a Captain in the Army stationed in Augusta, GA. In her spare time, she enjoys yoga, gardening and reading and going out to restaurants with friends.