JLA Board of Directors (2020 – 2021)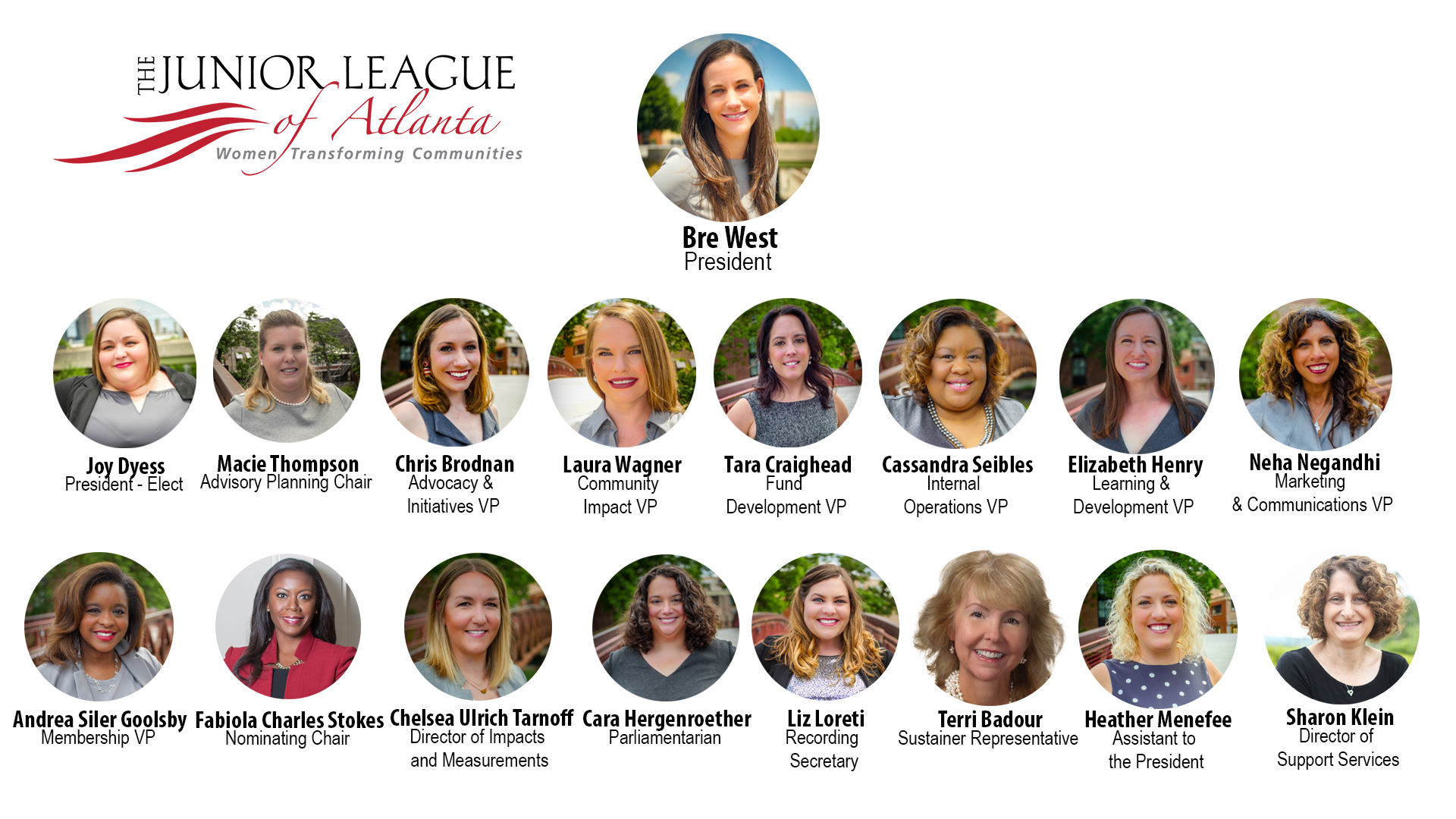 The Junior League of Atlanta, Inc. (JLA) Board of Directors provides vision across our multiple council systems to ensure that all our league programs are consistent with our mission. They guide our strategy according to yearly strategic priorities while serving as trustees and stewards on behalf of our members.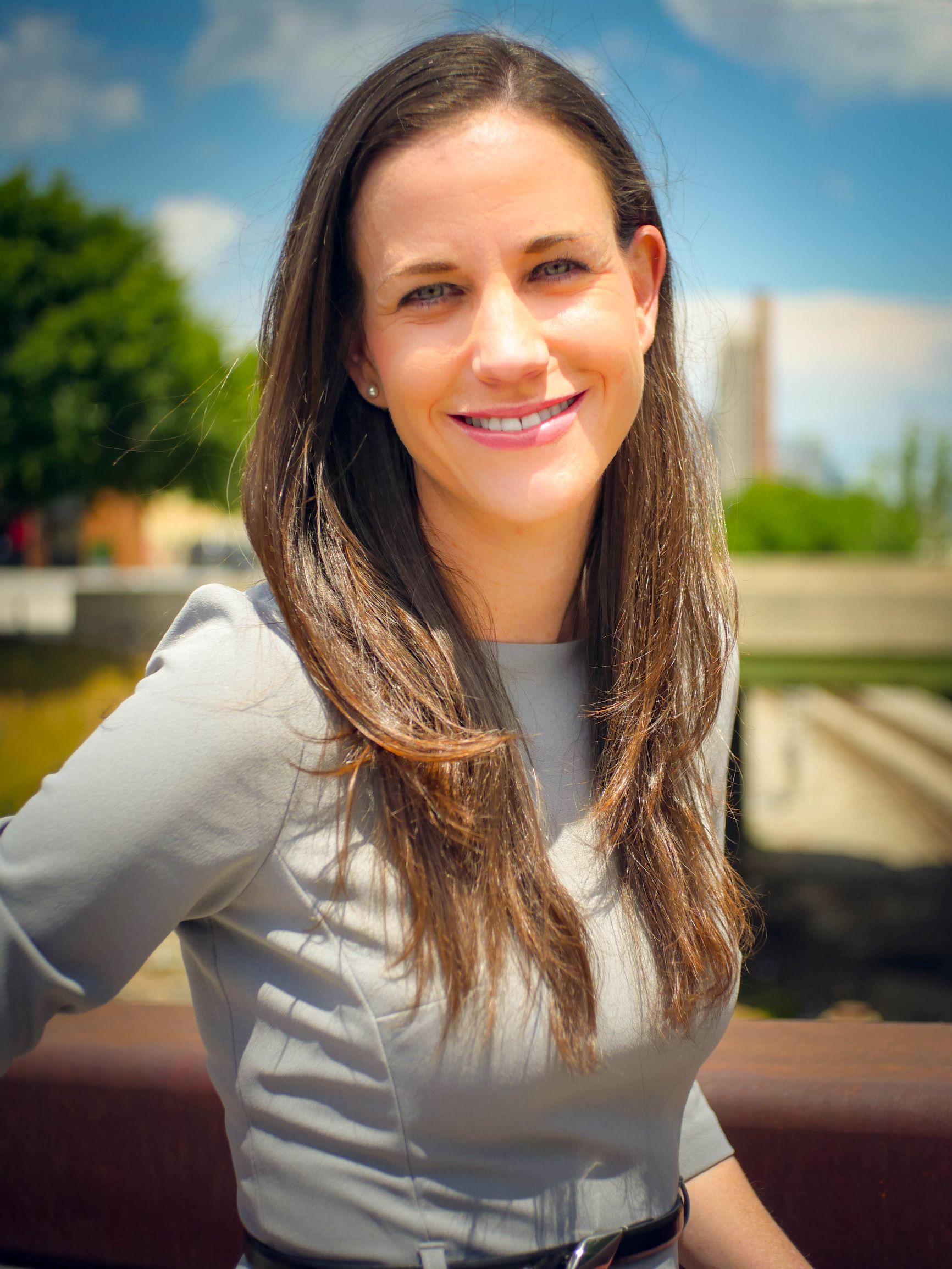 Bre West
President
president@jlatlanta.org
Service has a large place in Bre West's heart, and her lifelong desire to help those in need has found professional and personal outlets.
Serving with The Junior League of Atlanta, Inc. (JLA) since 2008, Bre has held numerous leadership roles on the Community Council and Board of Directors, including Advisory Planning Chair.  As President-Elect in 2019 – 2020, she also served on the Board of Trustees for Literacy Action, Inc. and as a member of the Atlanta Speech School Guild Board. Bre also serves on the Board of Directors for Innovative Solutions for Disadvantage & Disability, an organization focused on creating healthier outcomes for vulnerable children and families. Her community service work has given her lifelong experiences on how positive change can create collective impact.
Her entire professional career has been with RHA Health Services where she is currently the Director of Financial Services. She utilizes her financial expertise to grow support services for those underserved in mental health, substance abuse and intellectual developmental disabilities in the southeast. For more than 13 years, Bre has diligently worked with colleagues from every financial and corporate department as well as colleagues in the field, gaining a broad range of knowledge and insight into how best to serve communities in need.
Bre holds a BA in Finance from Auburn University and is a graduate of the Leadership Buckhead class of 2020. She enjoys trying the amazing restaurants of Atlanta, spending time with her family and friends, and college football. She and her husband Steven live in Marietta with their daughter and two cats.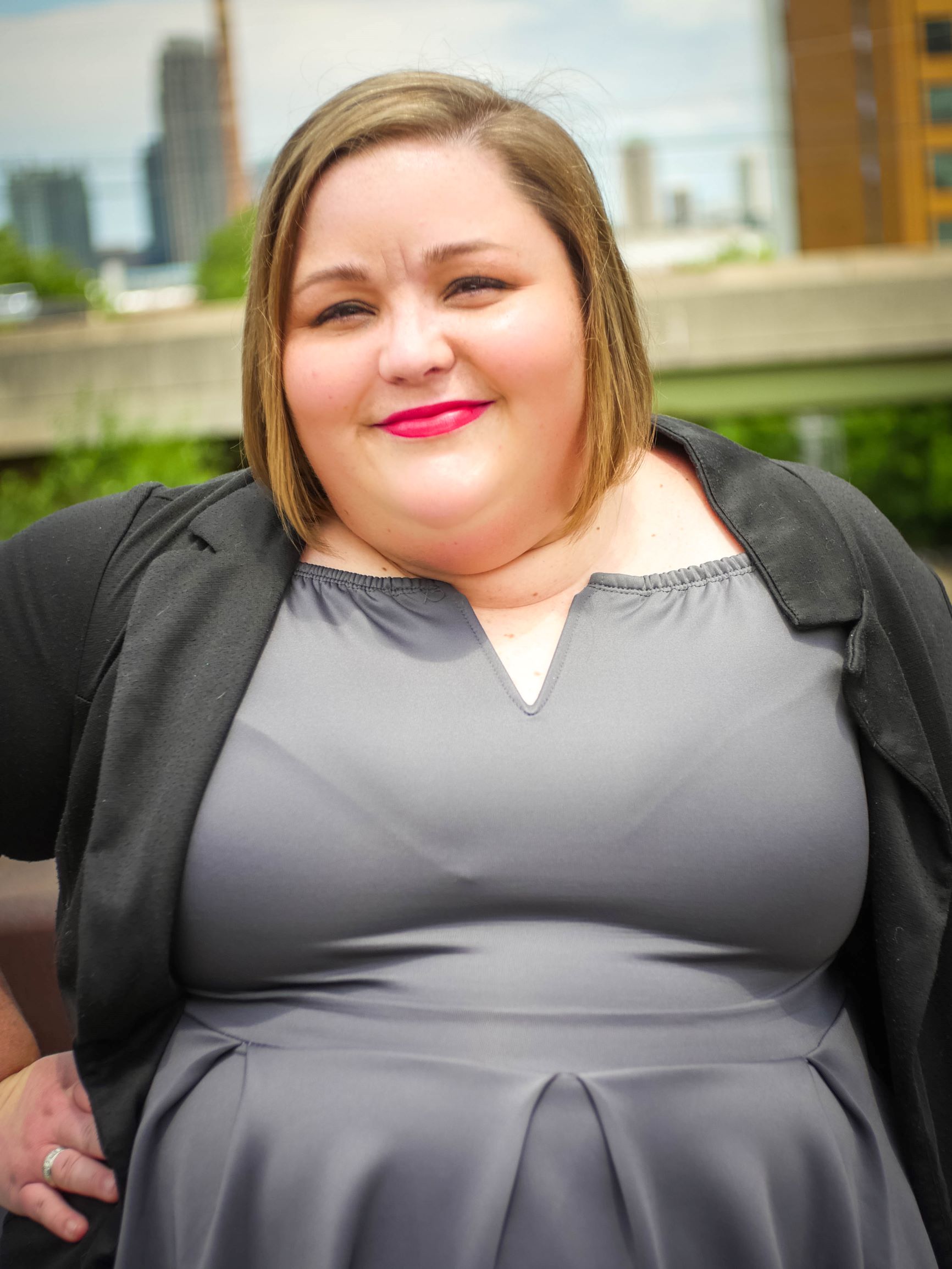 Joy Dyess
President-Elect
president-elect@jlatlanta.org
In her role as President-Elect, Joy Dyess will work with The Junior League of Atlanta, Inc. (JLA) President, Board of Directors and members to achieve the collective vision of serving the Atlanta community's women and children through focused and impactful advocacy, training and direct service opportunities.
Joy has been a member of JLA for 10 years and she is excited to continue to work across councils to further the organization's collective reach. As the foundation of JLA's community work, its members are dedicated to supporting the mission; thereby, JLA has become a force for good in the Atlanta community creating meaningful change. JLA has never shied away from this commitment, no matter the amount of work or effort involved.
Joy has served in a multitude of leadership roles including Community Impact VP, Membership VP, and most recently, Advocacy and Initiatives VP. Prior to her board roles, she worked in several community placements, including Atlanta Botanical Gardens, Ronald McDonald House, Journey to Literacy and others. Her favorite JLA experience is helping to plan the first-ever JLA Serves and Joy is amazed to see how the event has grown.
Joy has her BA in English Literature from Florida State University. She lives in Marietta with her husband David, their sassy senior dog Apple and aloof cat Brody. In her spare time, Joy enjoys bike rides, planning trips, cooking, reading and swinging in her hammock at the end of a productive day.
---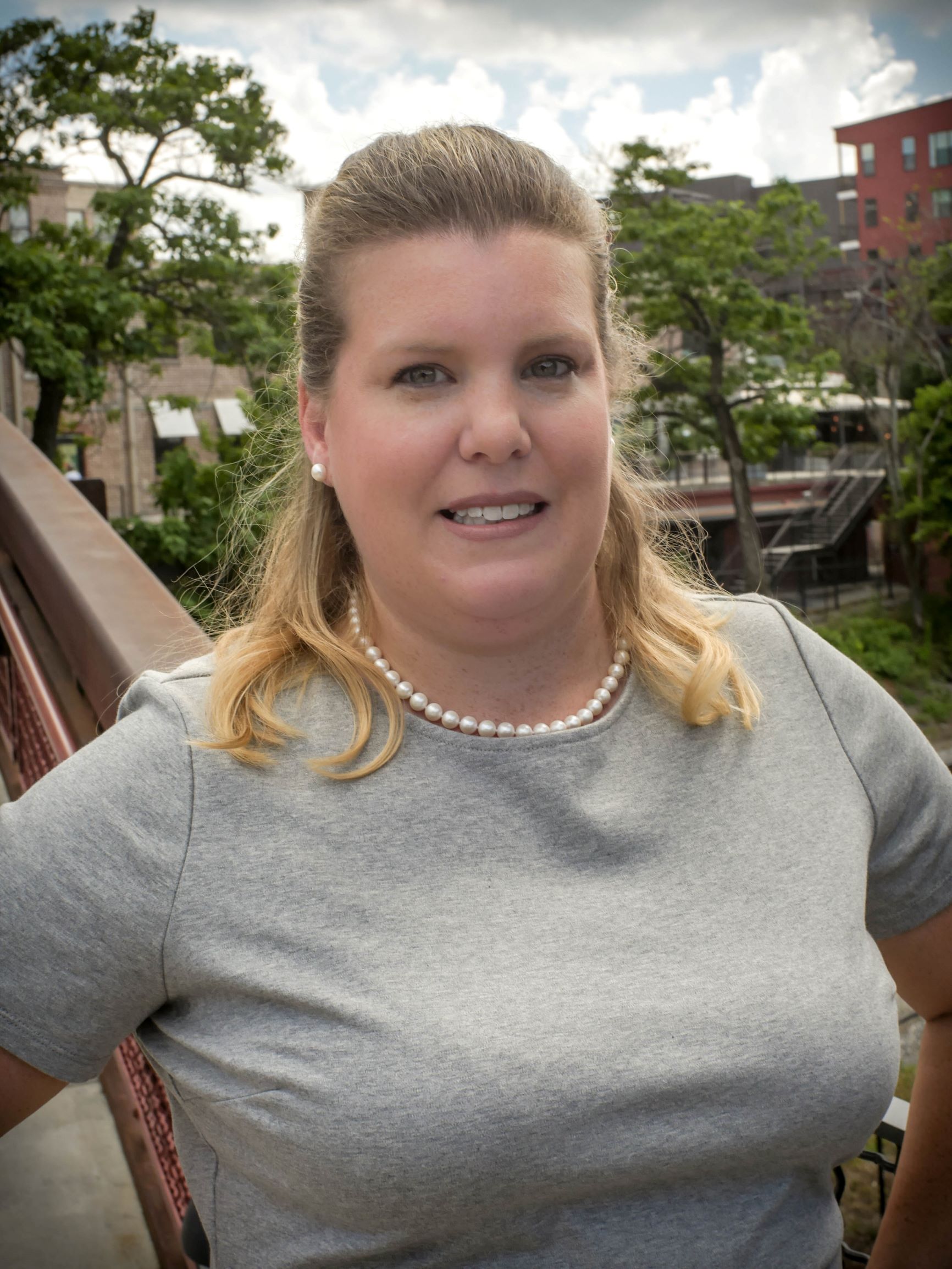 Macie Thompson
Advisory Planning Chair
ap@jlatlanta.org
As Advisory Planning Chair, Macie Thompson will lead council Vice President-Elects, helping with governance shaping for next year's Board of Directors as well as key positions of The Junior League of Atlanta, Inc. (JLA). Macie will ensure that the rising council Vice Presidents are ready for board service and have a keen understanding of JLA's governance and bylaws.
Macie has been a member of JLA for many years and has served in various leadership positions, including as a past board member. Her numerous council and board leadership roles have contributed to a solid understanding of JLA operations, organization and governance. Macie was most recently the Community Impact VP, and has also served as Chair of the Community Partnership Evaluation Committee and Director of Corporate Giving.
Macie serves in several leadership roles at Peachtree Road United Methodist Church, including the Program Planning Committee and Finance Committee, and she is a past President of the United Methodist Women. She is also active in a global not for profit, Start with One Kenya, where she serves on its church relations committee. Professionally, Macie has worked as an analyst in the Foundations and Endowments Practice at Truist for four+ years. A native of Atlanta, Macie holds a French degree from Auburn University. In her spare time, she loves to needlepoint, watch college football, discover various patios with friends across the city, and spend time with her family.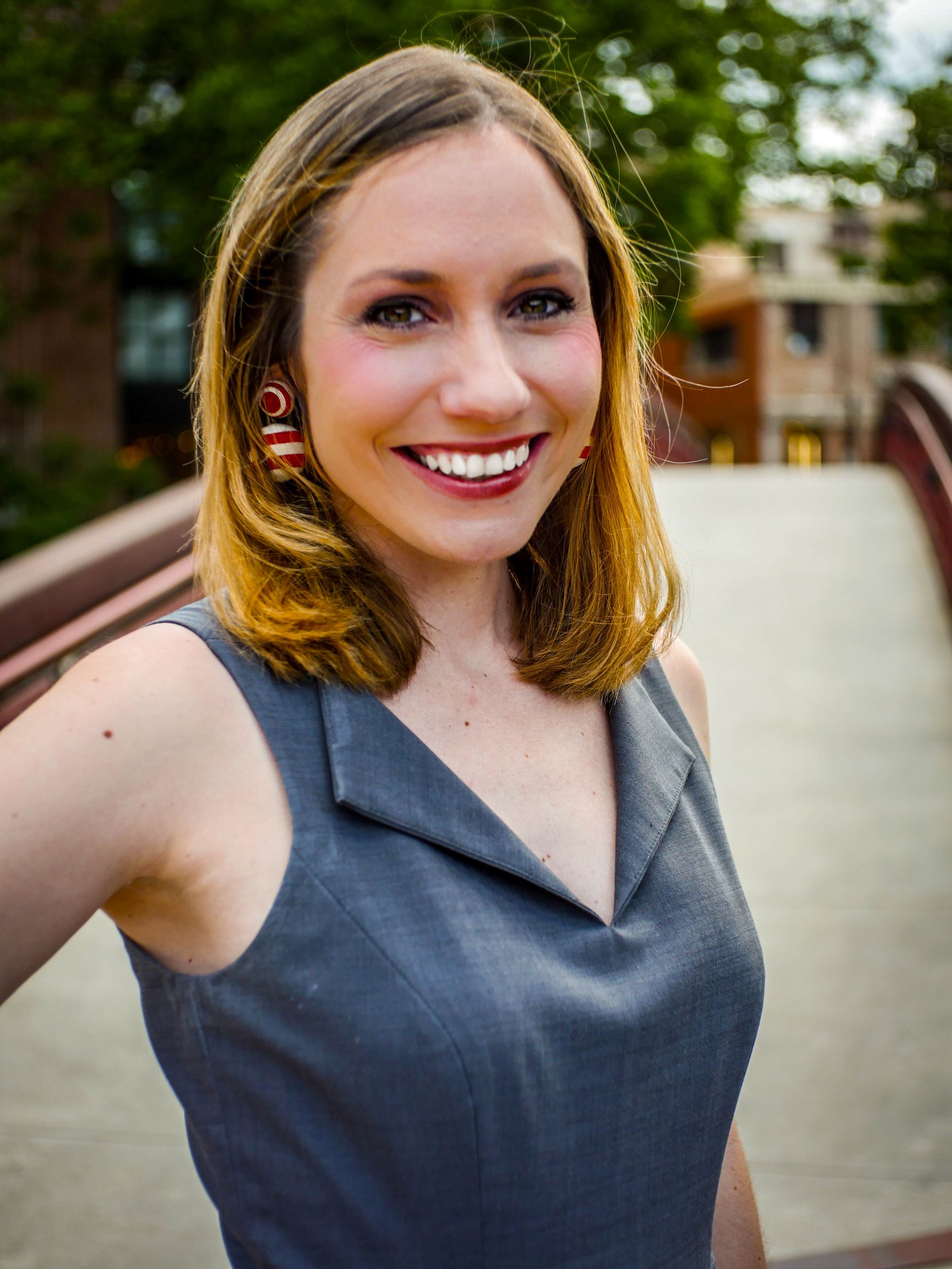 Chris Brodnan
Advocacy & Initiatives VP
advocacy@jlatlanta.org
Chris Brodnan serves as the Advocacy & Initiatives (A&I) VP, leading The Junior League of Atlanta, Inc.'s (JLA) direct advocacy and coalition work. The A&I Council, comprised of the Political Affairs Committee (PAC), Capacity Building Committee, Coalition Strategy, and Community Needs Assessment Council (CNAC), works to support JLA's initiatives and public stands in governmental affairs. Additionally, these committees track policy initiatives, provide critical research on community needs, connect partners to resources, and manage JLA placements serving on coalitions. Chris will lead A&I to work cross-collaboratively across councils ensuring JLA is a strategic, data-informed organization, particularly as we create community impact through collective service.
Chris joined JLA in 2011 and has served on PAC, Centennial Gift Committee, and was most recently the CNAC Chair, where she led the creation of the JLA Assets and Opportunities map in partnership with Neighborhood Nexus. Her leadership was recognized when she won the JLA's President's Award in 2019. In addition to her JLA volunteer roles, Chris sits on the board of Neighborhood Nexus, volunteers weekly as a reading mentor through Everybody Wins! Atlanta, and serves on the Community Ministries Council for her church, First Presbyterian Church of Atlanta.
Chris is the Regional Program Director for Horizons Atlanta, an educational summer learning nonprofit, where she oversees and supports regional programming of the ten Horizons Atlanta sites in the metro area, ensuring program quality and fidelity. She earned a BA in Psychology from Emory University and a Master in Public Administration, with a focus in nonprofit management, from the University of Georgia. Chris and her husband Matt have a three-year-old son, Jack, and live in the Memorial Park neighborhood.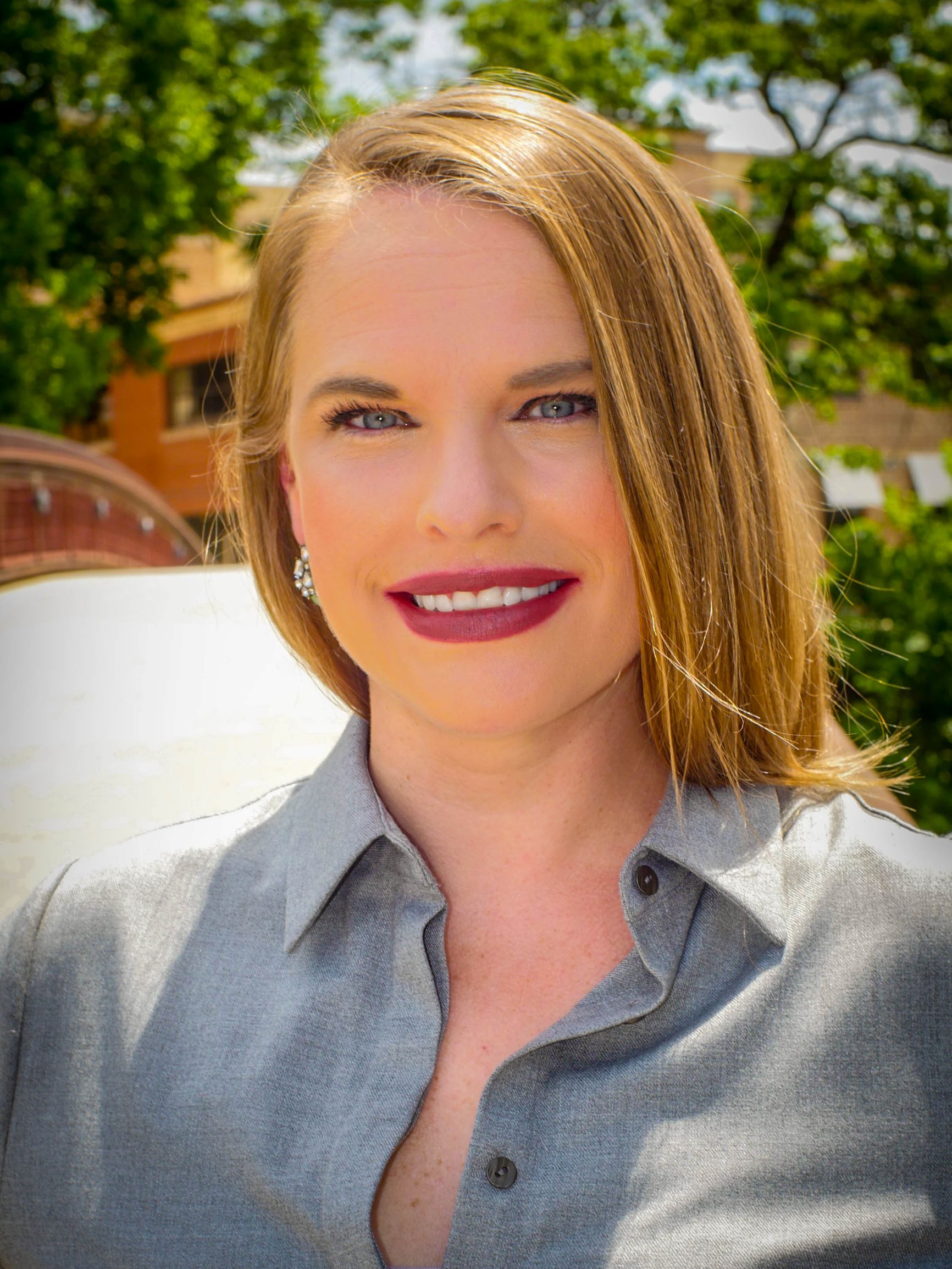 Laura Wagner
Community Impact VP
communityvp@jlatlanta.org
As Community Impact VP, Laura Wagner leads her council to ensure The Junior League of Atlanta, Inc. (JLA) members have meaningful volunteer experiences, and JLA placement and partner organizations have mutually beneficial engagement and service experiences. Laura is proud to serve alongside Community Impact council leaders who are dedicated to cross-collaboration across the league.
Laura's JLA leadership experience began as Co-Chair for Kate's Club, a community placement. She has held numerous Community Council leadership roles including Community Agencies Director, Community Drives Coordinator, and Community Projects Director. She also spent a year on the Advocacy and Initiatives Council as an Issue-Based Community Impact Advocate for Generational Poverty. Serving in these capacities as well as prior membership with the Kiwanis Club of Atlanta, Laura was humbled to receive a "Servant's Heart" award from former First Lady of Georgia, Sandra Deal, in 2017.
Professionally, she works at the Georgia Department of Early Care and Learning, as Director of Community Outreach and Partnerships. Her team is responsible for providing actionable information and resources to assist childcare providers, partner organizations, and stakeholders. Laura earned her BA in Communications and History from Clemson University and Master of Education in Community Development and Action from Vanderbilt University. Laura and her husband, Russell, live in the Morningside area of Atlanta with their two little girls, Josie and Kate. They enjoy lots of long walks and bike rides.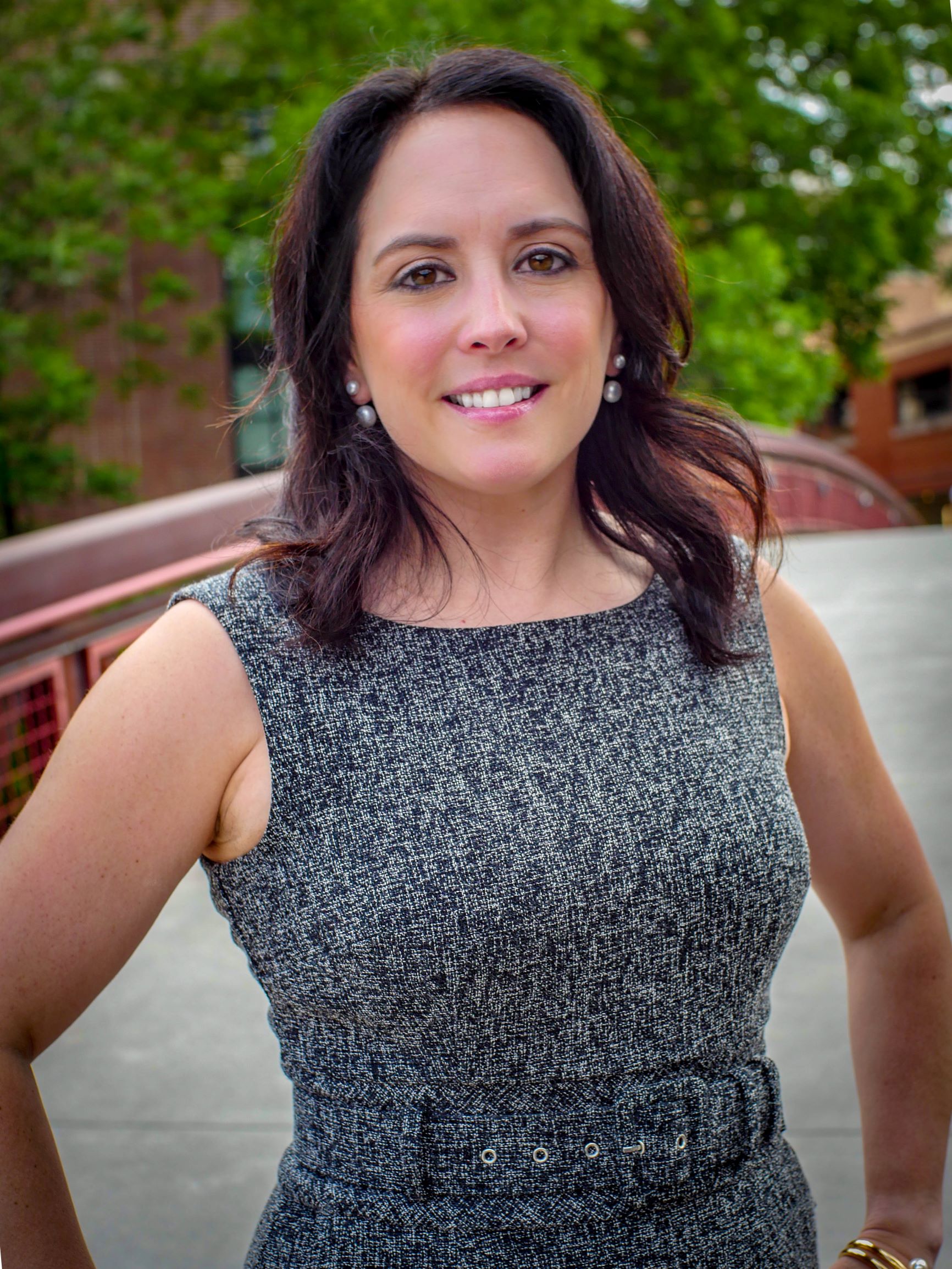 Tara Craighead
Fund Development VP
development@jlatlanta.org
As Fund Development VP, Tara Craighead helps lead and support fundraising events for The Junior League of Atlanta, Inc. (JLA). She will lead the council to raise funds that are aligned to support JLA's mission and ensure resources are available for JLA's community partners.
Tara has served in a variety of JLA service and leadership roles. Her community placement role at Chastain Horse Park and as the inaugural Traffic Manager on the Marketing Council helped her see first-hand how community service can create a collective impact. Tara's JLA leadership journey started with Political Affairs Committee Chair and the Shamrock 'N Roll Road Race.
Professionally, Tara is the owner of barre3 Druid Hills studio and she manages The Society of Clinical Psychology, Division 12 of the American Psychological Association, an international nonprofit professional networking group of psychologists. She received a BA in Journalism and a BBA in Marketing from the University of Georgia, and also received an MBA from Georgia State. Tara resides in Druid Hills with her husband, Wade, and their four-year-old son, Sawyer. She enjoys running and being outdoors.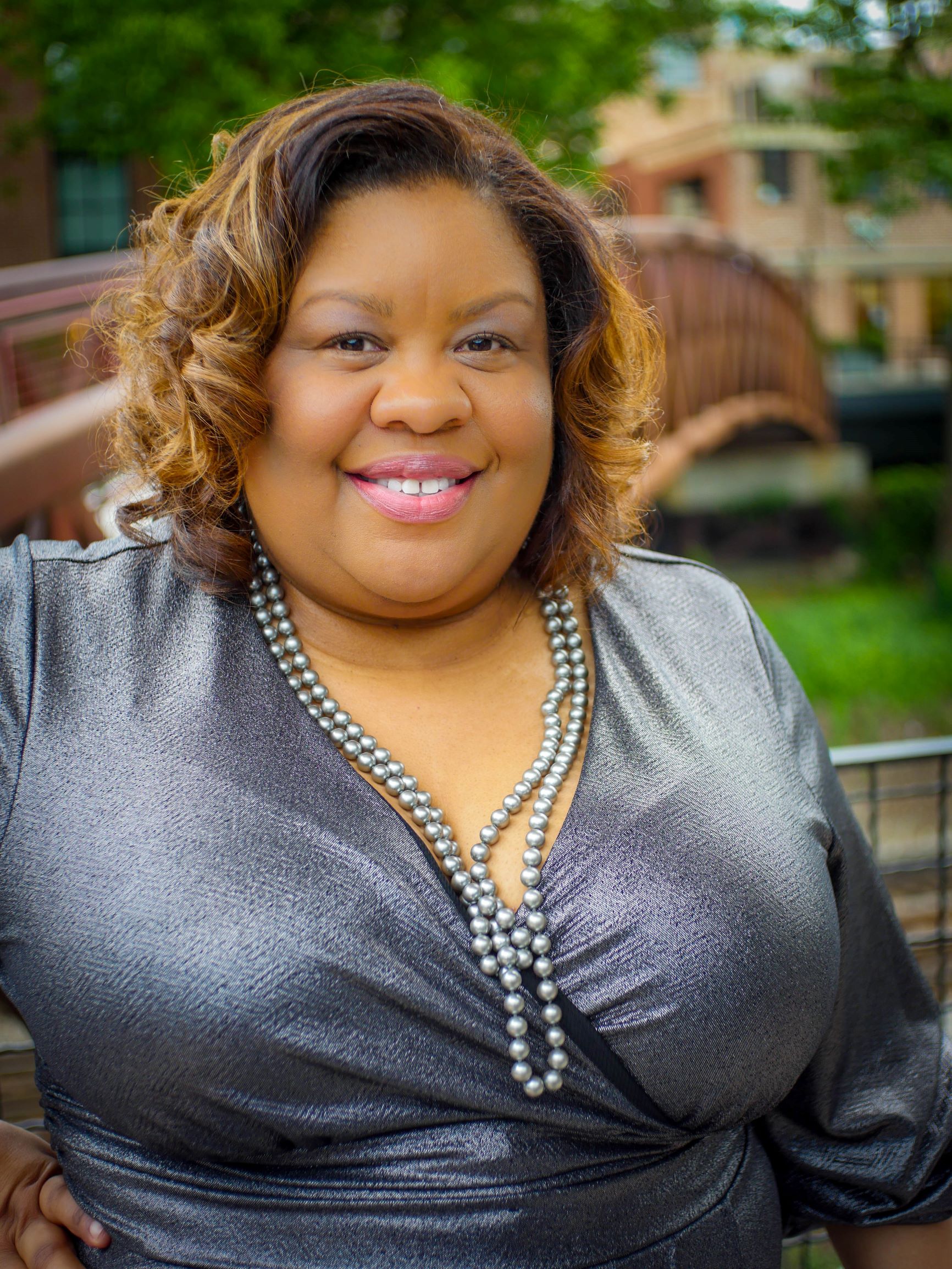 Cassandra Seibles
Internal Operations
internaloperations@jlatlanta.org
As Internal Operations (IO) VP, Cassandra Seibles leads her council to support the structure and tools that helps The Junior League of Atlanta, Inc. (JLA) operate successfully. The IO Council develops JLA's annual operational plan, monitors league spending and provides monthly financial reporting to the Board of Directors amongst other financial oversight functions.
Cassandra started her JLA journey in 2014 as a provisional and has continued to serve the league through a variety of leadership roles such as Board Bank Chair, Junior League of Atlanta Leadership Institute (JLALI) Chair, and Learning and Development VP. She also serves in other organizations including Caring for Others, Junior Achievement and more. Her service work focuses on creating a positive impact on communities.
Cassandra works as the Vice President, Head of Commercial/Complex Business Client Advocacy & Client Redress for Truist Bank. Cassandra earned her BS in Information Systems Management from the University of South Carolina and MBA from Pfeiffer University. She is a recent graduate of the Leadership Buckhead Class of 2020. She lives in Mableton.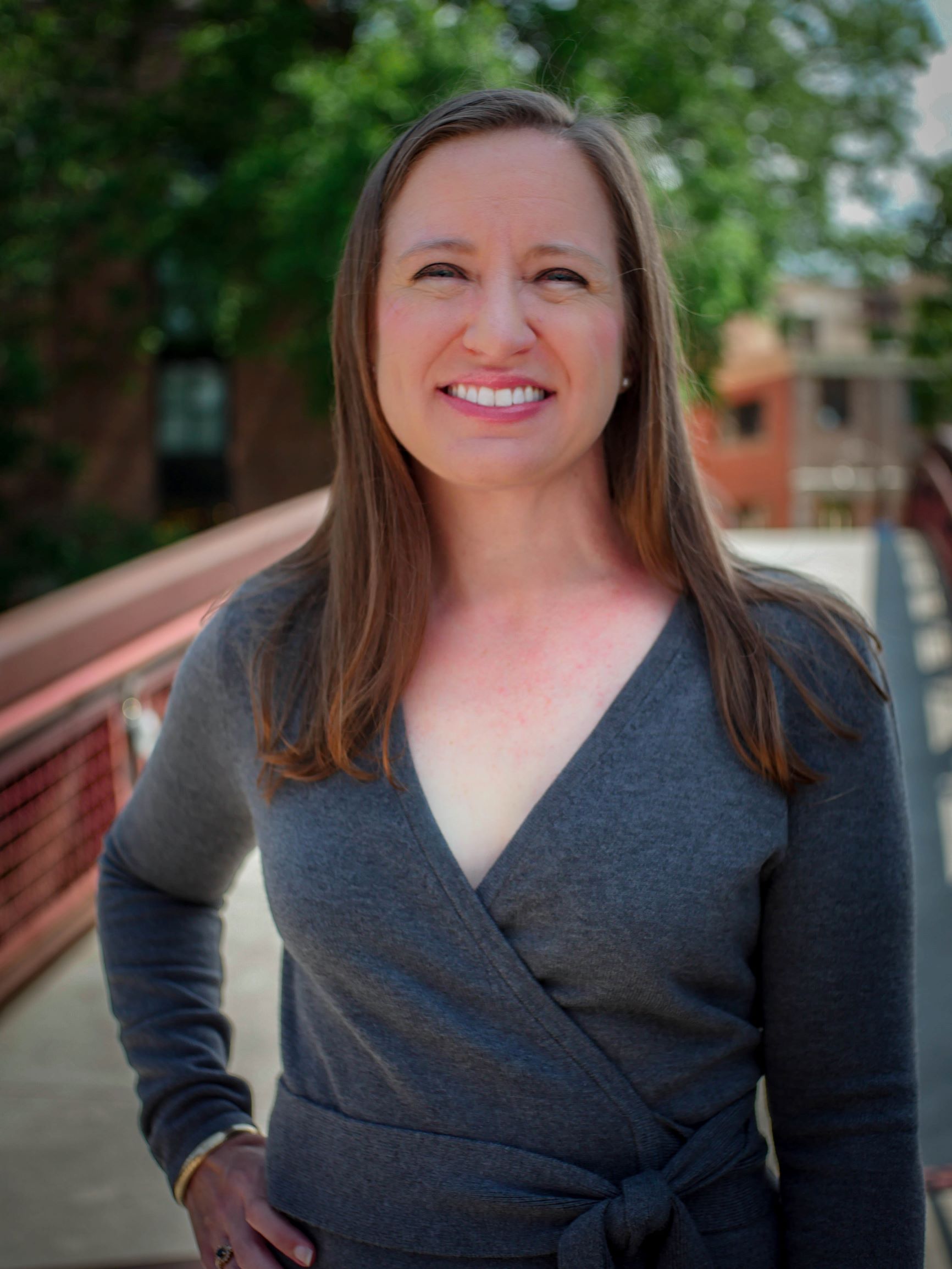 Elizabeth Henry
Learning & Development VP
training@jlatlanta.org
As Vice President of Learning & Development, Elizabeth Henry is responsible for leading the council which executes training opportunities that support members' growth and development, increases the membership's understanding of community needs, as well as the impact of The Junior League of Atlanta, Inc. (JLA) volunteers on the community. Importantly, the council also works to develop the volunteer leadership skills of members for service, advocacy and fundraising.
Elizabeth has been a member of the Junior League since 2008, serving in the Augusta, Charleston and DeKalb County chapters before transferring her membership to JLA in 2015. As a JLA member, she has presented at the Association of Junior Leagues International (AJLI) Regional Conference, served on the Board of Directors as Director of Impact and Measurements, and co-chaired a task force on membership development.
With over ten years' experience in higher education, Elizabeth currently works at Agnes Scott College as a SUMMIT/Dual Degree Engineering & Computer Science advisor, where she serves on the Sophomore Class Atlanta Leadership Experience Committee, the dean-appointed Committee on Professional Success, and has been recognized by the National Association of Academic Advising's Faculty Commission for her research contributions to the field. A native of Augusta, GA, Elizabeth received her Bachelor of Science in History, Technology & Society from Georgia Tech and her Ed.S. and PhD from Georgia State University. In her spare time, she is an avid runner.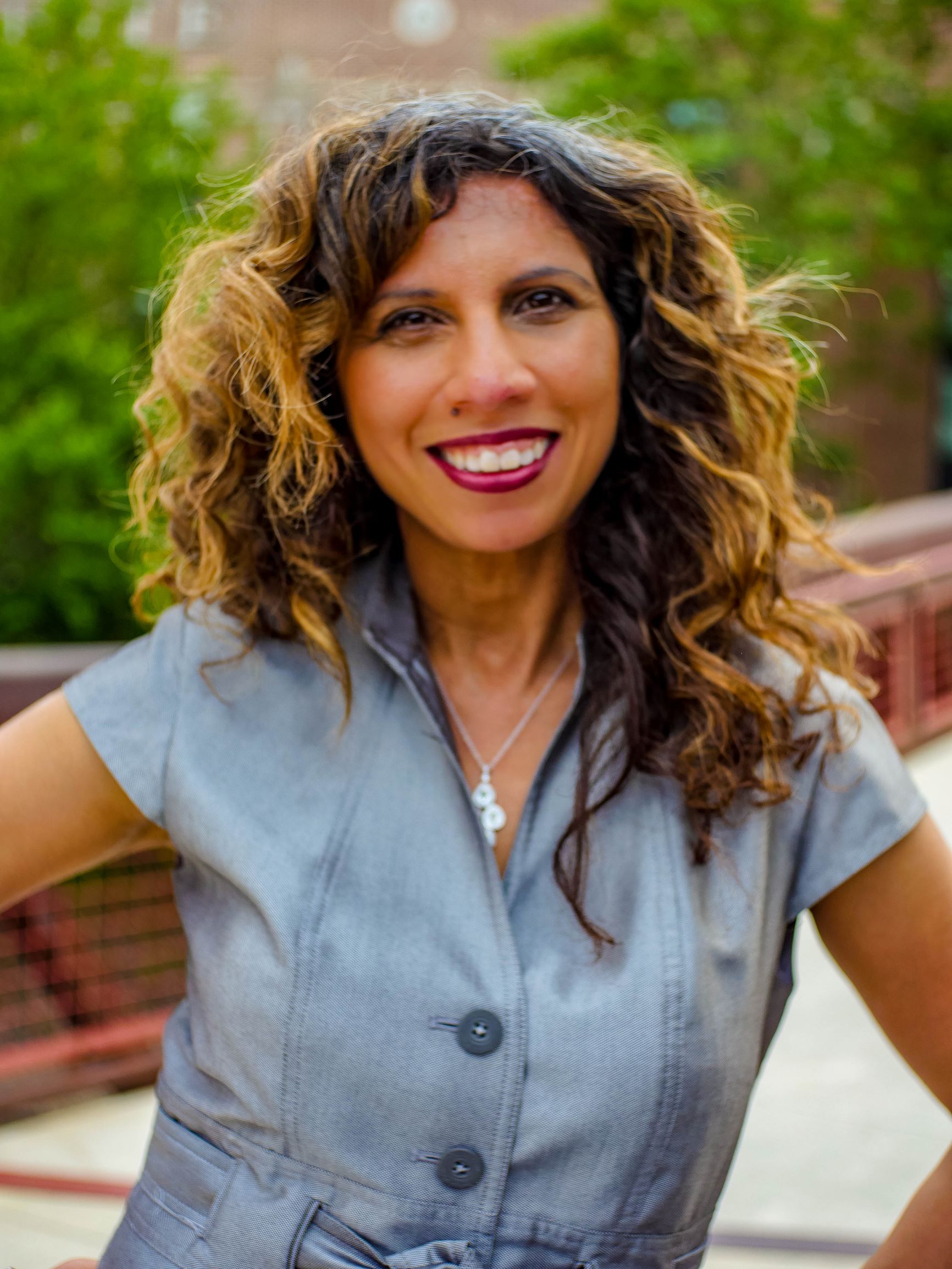 Neha Negandhi
Marketing and Communications VP
marketing@jlatlanta.org
As Vice President of Marketing and Communications, Neha Negandhi will lead the council on crafting and sharing The Junior League of Atlanta, Inc.'s (JLA) collective service and it's community impact story. Marketing Council's dedicated and talented volunteers will work cross-collaboratively across JLA councils to promote collective impact and ensure our brand purpose connects and resonates with the community.
She joined JLA in 2014, serving on the President's Helping Hands Committee and writing for Peachtree Papers. She is humbled to have won Internal Committee of the Year Award as a member of the President's Helping Hands Committee. She went on to Co-Chair the Diversity and Inclusion Committee. Most recently she served as the VP-Elect of Marketing and Communications, which also has a seat on Advisory Planning.
She also serves on the Executive Board of Pratham Atlanta, an international nonprofit helping underserved children in India access quality education. She is a proud graduate of Atlanta Women's Foundation's Inspire Atlanta Program and United Way of Greater Atlanta's Volunteer Improvement Program.
Neha is CEO+Founder of Social Measures, a social purpose consulting company, helping companies define and practice their brand purpose. Previously, she hosted a radio show on social impact interviewing celebrities and leaders on connecting community and philanthropy. She lives in Brookhaven with her husband and their two children, Asher and Kavya.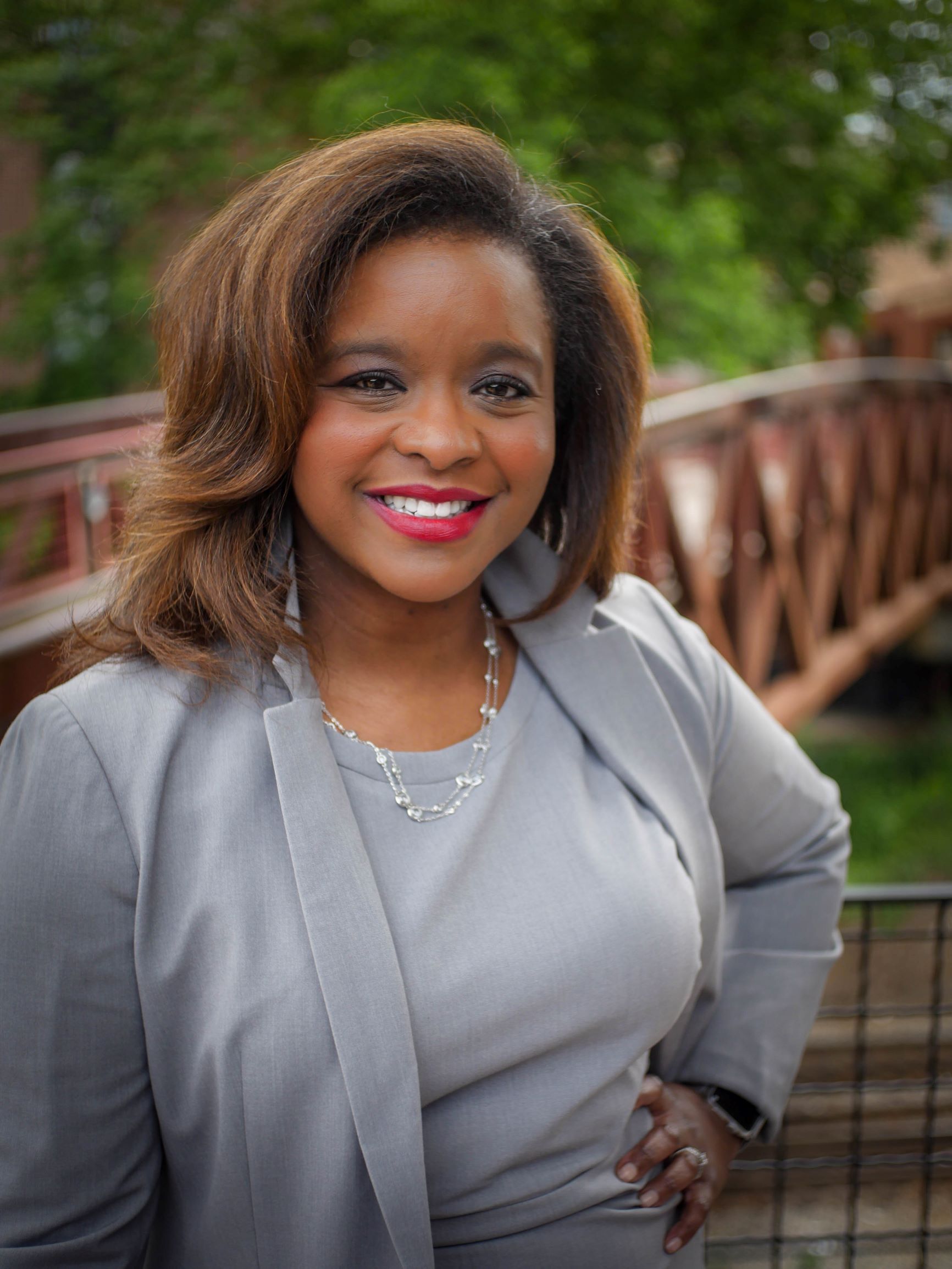 Andrea Siler Goolsby
Membership VP
membership@jlatlanta.org
As Membership VP, Andrea Siler Goolsby will lead the council as it provides a unique opportunity to care for The Junior League of Atlanta, Inc. (JLA) most valuable resource – its dedicated membership. To optimize member education and engagement, Andrea and the council will develop signature programming rooted in service opportunities.
Andrea transferred into JLA in 2014, previously serving in the Junior League of Birmingham. After transferring, she served as Corporate Giving Director on the Fund Development Council and Member Recruitment Director on Membership Council. Andrea's volunteer experience includes serving as State Director for the Alabama Society for Human Resource Management State Council in 2014 and is a former President of the Birmingham, AL chapter of the Society for Human Resource Management (BSHRM).
A certified HR professional, she currently is the Director, Human Resources at Winship Cancer Institute at Emory University. Andrea leads a team dedicated to developing strategic people initiatives to best support Winship's mission of lessening the burden of cancer. Andrea holds two Masters degrees, in Human Resource Management and Public Administration. Formerly, she was an adjunct faculty member at Samford University and Huntingdon College (AL), where she taught bachelor's level human resource courses.
Fabiola Charles Stokes
Nominating Chair
nominating@jlatlanta.org
As Nominating Chair, Fabiola Charles Stokes will lead the Nominating Committee in the selection and placement of women into leadership positions across The Junior League of Atlanta, Inc. (JLA), helping to ensure that the organization is equipped with the best talent available to help achieve the goals outlined in the Strategic Plan.
Since joining JLA in 2010, Fabiola has served across membership and nominating, as well as a previous term on the Board of Directors.
Fabiola is the Global Sites Management Regional Lead for Google, Inc., where she develops site strategies and operationalizes processes for offices across North America. Her role encompasses hyper-local community engagement, cross-functional business alignment and driving investment into Google's offices in order to support growth and development.
Fabiola is a graduate of Georgia State University, Central Michigan University and the University of Oxford. She is recognized for her leadership in her career and her community, having received Google's Global Diversity Core Award (2018); named one of Atlanta's Top 100 Women of Influence by the Atlanta Business League (2013, 2014); recognized as one of the Most Powerful and Influential Women in Georgia by the National Diversity Council (2012); and included on several "40 Under 40" Award listings. Fabiola currently sits on the Board of Directors of the Metro Atlanta Chamber, the Georgia Chamber, Neighborhood Nexus, 48in48 and Year Up. She resides in Smyrna with her husband and daughter.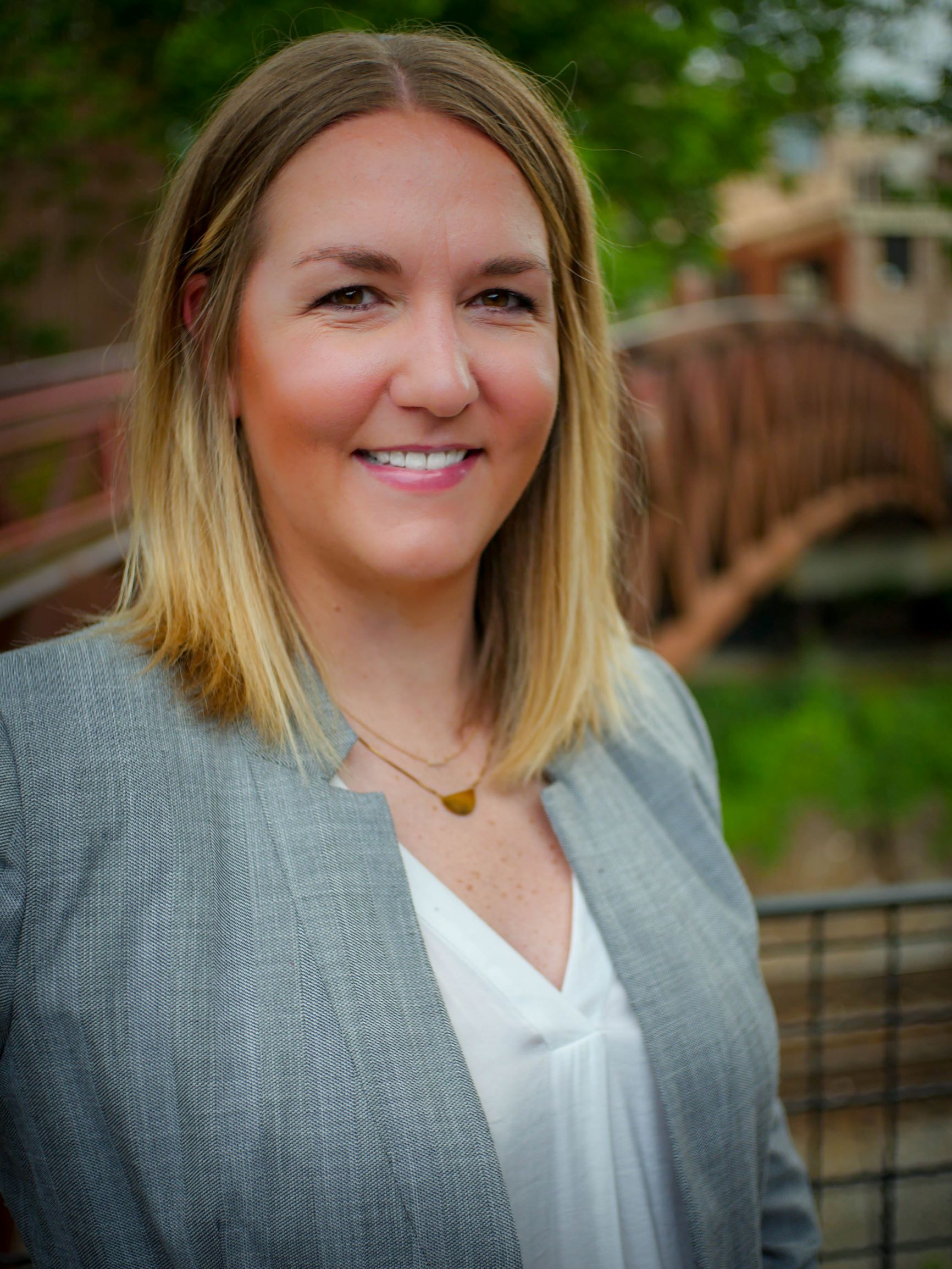 Chelsea Ulrich Tarnoff
Director of Impacts and Measurements
impacts@jlatlanta.org
Chelsea Ulrich Tarnoff serves as Director of Impacts and Measurements leading evaluation and reporting for The Junior League of Atlanta, Inc.'s (JLA) strategic goals and initiatives. Her council provides essential data-generated facts and statistics to identify and clarify JLA's collective community work.
Chelsea has been a JLA member since 2014, previously serving with the Junior League of Boston and working most recently with JLA Transfers. She is a member of the Board of Directors at Ethos Classical Charter School, a founding Board Member for SEWN, and a Big Sister with Big Brothers Big Sisters of Metro Atlanta.
Chelsea works in operations and human capital management and has experience across start-ups and nonprofits locally and nationally. She has a BA from the University of Texas at Austin, an M.Ed. from Georgia State University, and an Ed.S. from the University of Georgia. Chelsea lives in Kirkwood with her husband, two dogs, and daughter, Eleanor.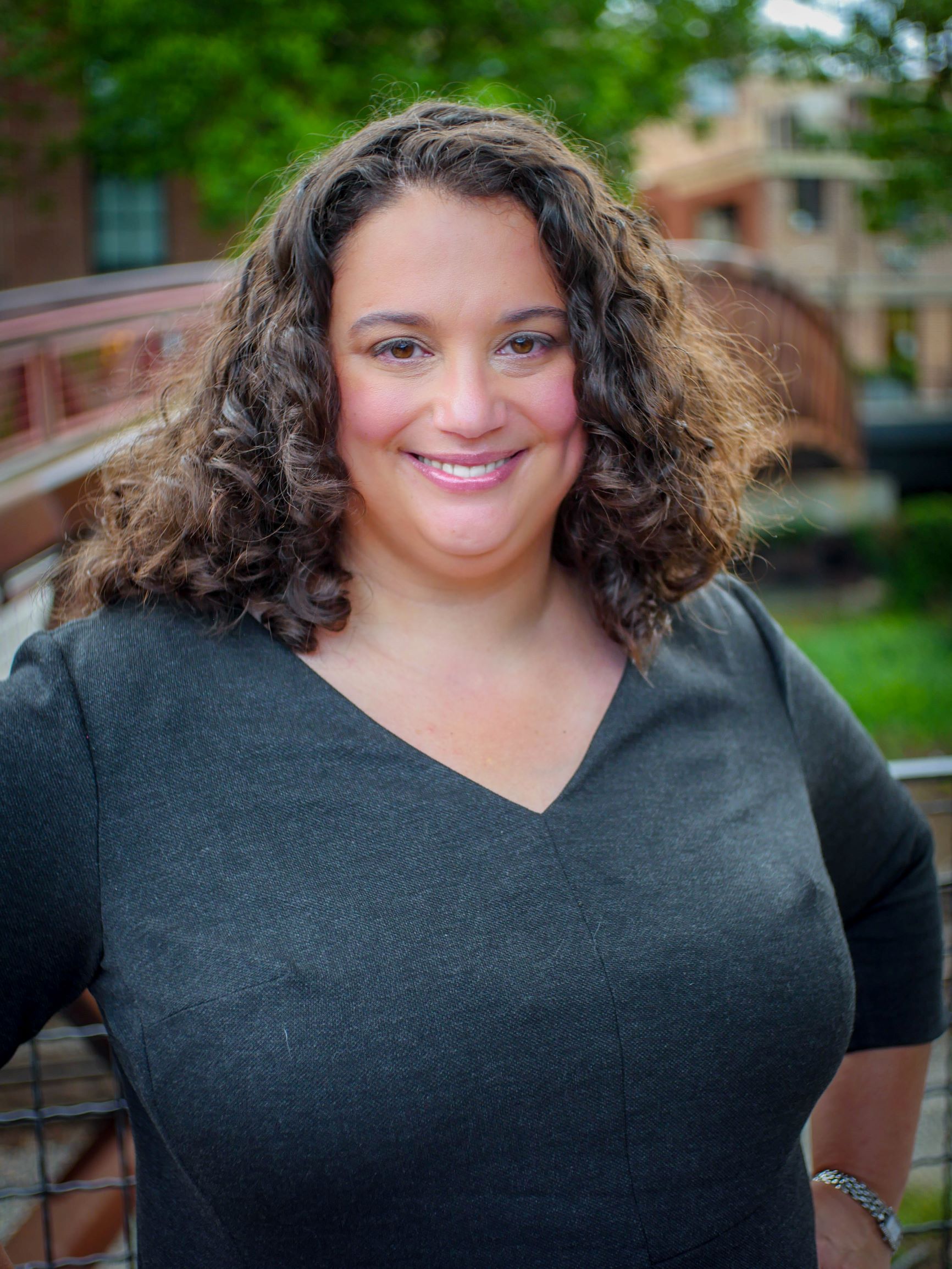 Cara Hergenroether
Parliamentarian
As Parliamentarian for the 104th and 105th League years, Cara Hergenroether will assist the Board of Directors by ensuring meetings are efficiently managed and adhere to the appropriate rules and bylaws. For 100+ years, The Junior League of Atlanta, Inc. (JLA) has been developing change-makers to tackle the challenges facing Atlanta. It is JLA's great strength, Cara believes, to bring together dynamic women to learn from each other while also helping the Atlanta community.
Since joining JLA in 2011, Cara has served on several councils and committees, including Marketing & Communications VP, Director of Sustainer Engagement, and member of the Nominating Committee. Cara will soon be the Chair of the Paint Love, Inc. Board of Directors, a nonprofit providing trauma-informed arts programming to youths facing poverty and trauma.
Cara received her J.D. from the University of Georgia School of Law and a degree in Journalism & Mass Communications from the University of South Carolina. She lives in Mableton with her husband Jason and their three dogs.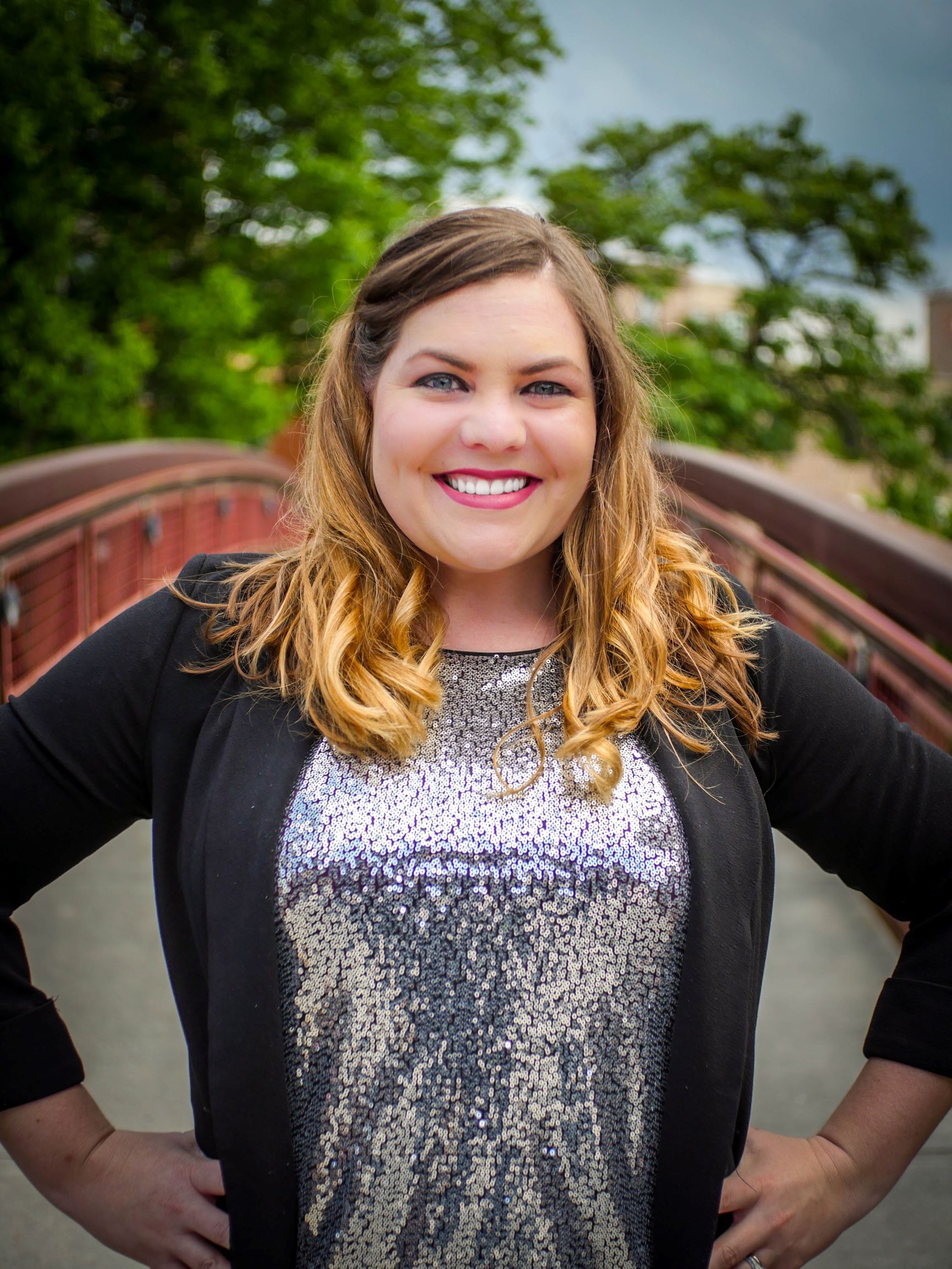 Liz Loreti
Recording Secretary
As Recording Secretary, Liz will organize and prepare an array of materials for the Board of Directors' meetings as well as record minutes. Liz appreciates the historic triumphs and challenges of The Junior League of Atlanta, Inc. (JLA) 100+ years' history, and she is excited to document the history as it happens. As someone who is passionate about not only history but also writing and organization, Liz is excited that this role allows her to use her talents and skills to serve JLA.
Liz has served JLA in numerous leadership roles since transferring in 2011, serving on a variety of committees and councils as well as on the Board of Directors as the Fund Development VP.
Liz is the President of the Greater Atlanta Alpha Delta Pi Alumnae Association, active in the Association of Fundraising Professionals Atlanta Chapter, will serve as Chair for Atlanta's National Philanthropy Day 2021, and is a graduate of Leadership Buckhead Class of 2020. Liz is the Corporate Relationship Manager at Camp Twin Lakes, a nonprofit dedicated to providing fully adaptive, medically supportive, and deeply impactful year-round camp experiences for children with serious illnesses, disabilities and life challenges.
Liz is a proud alumna of the University of Central Florida holding both a BA and MA in Psychology. Liz also holds a Certified Fundraising Executive (CFRE) professional designation. In her spare time, she loves to travel (mainly for the food); Peloton; spend time with her husband (Alessio), daughter (Lily), and dog (Freddie); and she attempts to tackle DIY home and design projects at their home in Smyrna.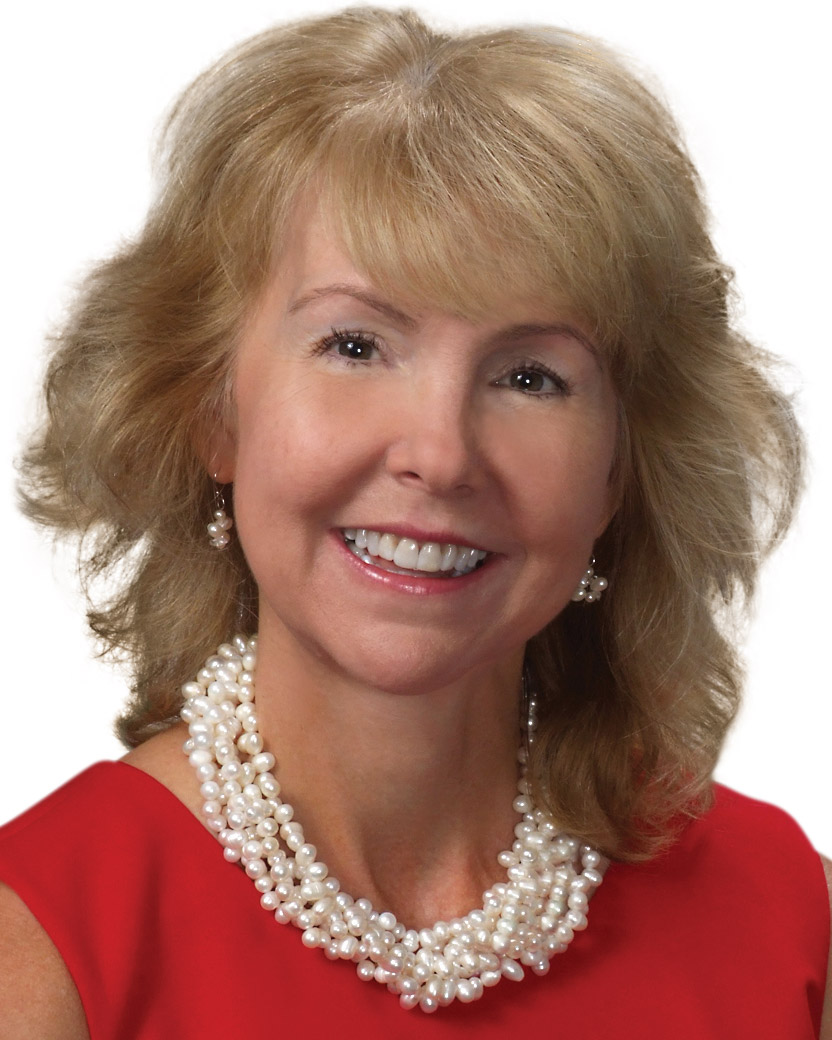 Terri Badour
Sustainer Representative

Terri Badour serves as the Board of Directors Sustainer Representative, providing perspective, historical context and other pivotal support. Terri believes that The Junior League of Atlanta, Inc. (JLA) brings together talents, skills and experiences of its diverse members who effect positive change and contribute meaningfully to the community. "Together, we accomplish far more than any of us can individually," Terry says.
Terri has more than 30 years of JLA service and leadership experience including as JLA's 85th President (2001 – 2002). Some other roles include Past President, Endowment Committee and Community Advisory Board Chair. Currently, she is active in the Rotary Club of Atlanta and local Chambers. Also, she has served on numerous nonprofit boards.
Professionally, Terri has served in a variety of leadership roles with the American Red Cross. She graduated from both Western Michigan University and Florida State University. She lives in Dunwoody with her teenage daughter. She enjoys playing golf, riding bikes, going to the beach, and making arts and crafts.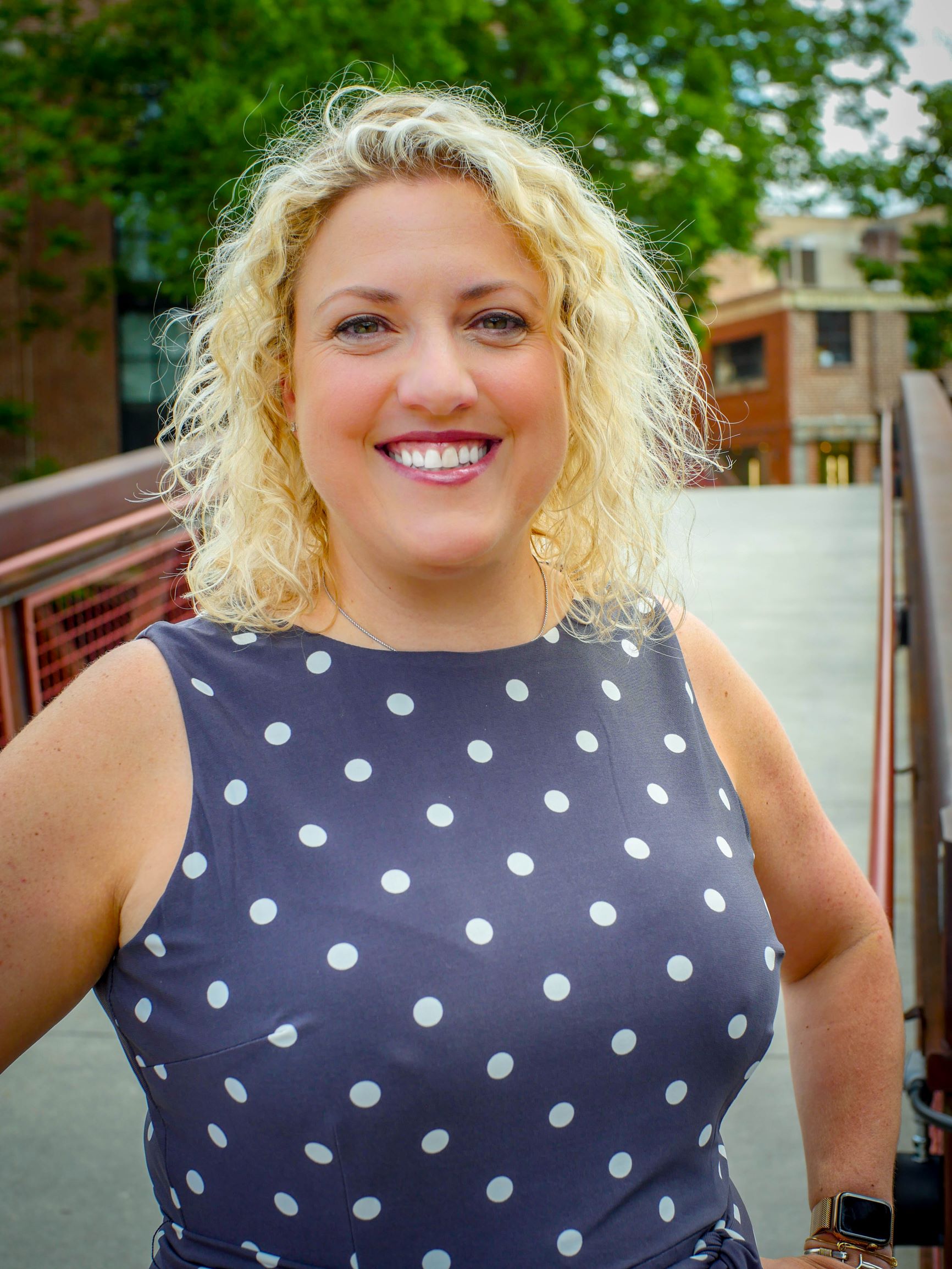 Heather Menefee
Assistant to the President
Heather Menefee is pleased to have the opportunity to support the person who introduced her to The Junior League of Atlanta, Inc. (JLA) – Bre West!
Heather joined JLA in 2012. She served on several placements including Handmade by JLA and Atlanta Community Food Bank. Her service work extends to co-chairing the Georgia Shakespeare Festival (previously a JLA placement), volunteering for the no-kill shelter Good Mews, and serving a second term as President of her neighborhood's HOA board.
Professionally, Heather has worked for over 12 years for a podiatrist's office, where she is the Office Manager. She graduated from Auburn University with a Bachelor of Science in Apparel Merchandising. Heather recently married and lives in East Cobb with her husband and two pets. In her free time, she enjoys being with family and friends, traveling, cooking or working in her garden.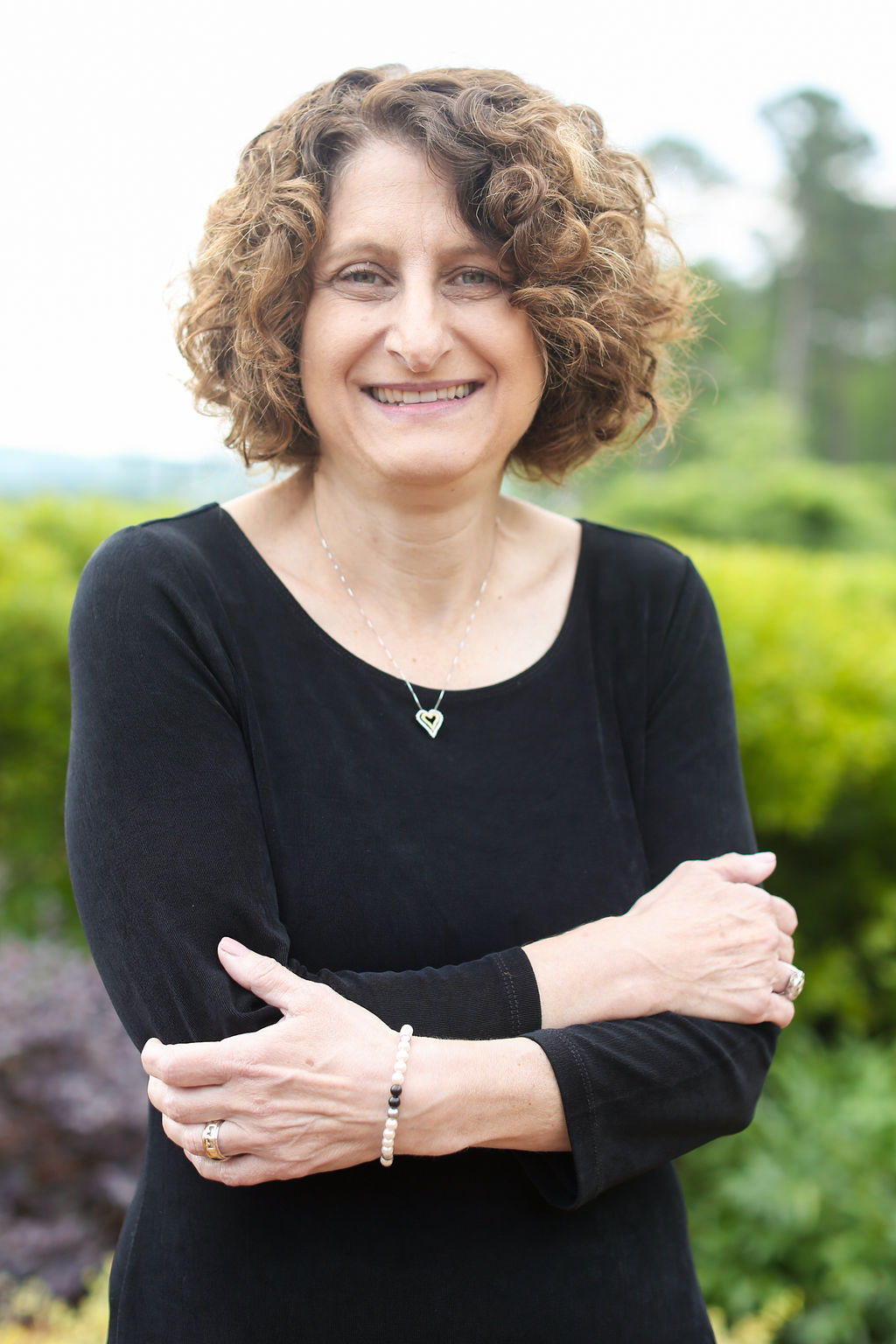 Sharon Klein
Director of Support Services
sklein@jlatlanta.org
As Director of Support Services, Sharon Klein is responsible for the day-to-day operations at The Junior League of Atlanta, Inc. (JLA) headquarters which encompasses management of a variety of areas, including finance, property, database, volunteers and staff, as well as membership processes and human resources. Sharon believes that her most important role is serving as the thread that connects JLA members and leadership – through communication. With a large array of interactions, relationships and connections, both internally and externally with community partners and agencies, Sharon is the key to facilitating those vital communications – central to enabling JLA to fully realize its impact.
Sharon joined JLA in July 2005, bringing with her 12 years of experience in the public sector as executive director for Temple Kol Emeth as well as a decade of experience in the corporate sector at IBM. Sharon has served in the community in hands-on projects including Habitat for Humanity and renovating a bedroom, as well as board positions such as President of The Georgia State University Parent's Association, Secretary for Council of Volunteer Administrators and a member of the Planning Committee for the POLL Administration Conferences.
Sharon has a degree in Business Administration from Bryant University in Smithfield, Rhode Island. She lives in East Cobb Marietta, with her husband Mark. She has a daughter Naomi who lives in Washington, DC and a son Jason who is traveling in New Zealand for a year. In her spare time, she enjoys yoga, gardening, reading and going out to restaurants with friends.