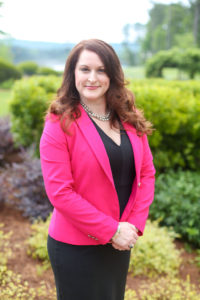 Welcome to the Junior League of Atlanta (JLA)!
On behalf of our membership comprised of a diverse powerhouse of more than 3,000 women, I extend my warmest greetings.
JLA is recognized as the third largest Junior League in the world, and we are committed to promoting voluntarism, developing the potential of women, and improving the community through the effective action and leadership of trained volunteers.
Founded in 1916 by 45 determined and unstoppable women, The Junior League of Atlanta was created on the belief that every member had an obligation to use her experiences, skills, talent, time and resources to improve the economic and societal conditions of others.
The legacy of the JLA continues to thrive, and we have remained steadfast in our mission. For 103 years, the JLA has left an indelible mark on the city of Atlanta, with some of the community's most esteemed institutions founded or established in part by members of this organization. Our 2019 – 2020 League year is hallmarked by our renewed commitment to Engage, Impact, and Lead within our Atlanta community.
We engage with community leaders and partners to help improve the health and wellbeing of women and children in Atlanta; we impact the lives of others by giving our time, talent and treasure; and we are trained to lead the charge for community transformation in impactful ways. We are a critical volunteer resource and catalyst for positive change in the areas of early childhood education, commercial sexual exploitation/human trafficking, and generational poverty.
We are women of action. We step outside of our comfort zones by overcoming challenges and saying yes to opportunities. We lead projects, advocate for policies that affect our issue impact areas, work in direct community service, and award strategic grants to our community partners. We make a difference in the lives of many.
We are the place for service-minded women to build a better community. We are united in our shared interest to Engage, Impact and Lead.
I invite you to explore our website further to learn more about us. Thank you for your interest in JLA and support of our mission.
In Service,
Andrea Smith
President, 2019-2020
The Junior League of Atlanta, Inc.
Women Transforming Communities
Find us on Facebook, Instagram & Twitter
DON'T MISS OUR PRESIDENT ON TWITTER AND INSTAGRAM!
Click here to follow Andrea.