Welcome!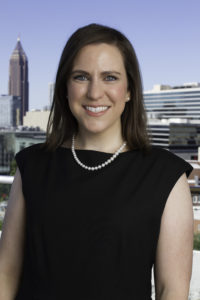 For the last 100 years, the Junior League of Atlanta (JLA) has made a significant difference in the Atlanta community.  Having just honored our Centennial anniversary with a $1 Million gift to the Atlanta community, we launch our next century of service by continuing our legacy of transforming communities through the effective action of trained civic women leaders.  Today, the JLA is making an unprecedented impact on the changing and challenging landscape of the Atlanta community by improving the lives, health, education and welfare of our city's women and children.
The mission of the Junior League of Atlanta is to develop women as civic leaders. We are a membership organization like no other, offering women unparalleled opportunities for training and leadership development, volunteer service, and advocacy.  Today, our organization empowers by harnessing the potential of Atlanta women to take the lead and deliver a measurable impact.
Our 3,500 members are relevant and modern women, who stand at the forefront of tackling the most pressing and thorniest issues affecting women and children – acting as advocates on commercial sexual exploitation, early childhood education and poverty.  This year alone, we will invest over 100,000 volunteer hours, valued at $2 Million into the Atlanta community, and provide nearly $250,000 in grant funding to our community partners.  Our members are dedicated, qualified civic leaders who identify community needs, build coalitions and find courageous, innovative solutions that not only improve lives, but disrupt convention, drive new thought, and change the conversation.
However, we have not and cannot do it without the support of our invaluable partners, dedicated donors, and passionate advocates and friends.  Whether you are serving an agency in need, considering membership, or interested in making a financial gift to support our mission, I invite you to learn more about the Junior League of Atlanta and our 100 years of empowering women to transform the Atlanta community by exploring our website.
Very truly yours,
Rebekah Henry Murphy
President, 2017-2018
The Junior League of Atlanta, Inc.
Women Transforming Communities
Find us on Facebook, Instagram & Twitter #JLAEmpowers
DON'T MISS OUR PRESIDENT ON TWITTER AND INSTAGRAM!
Click here to follow Rebekah