Annual JLA Community Breakfast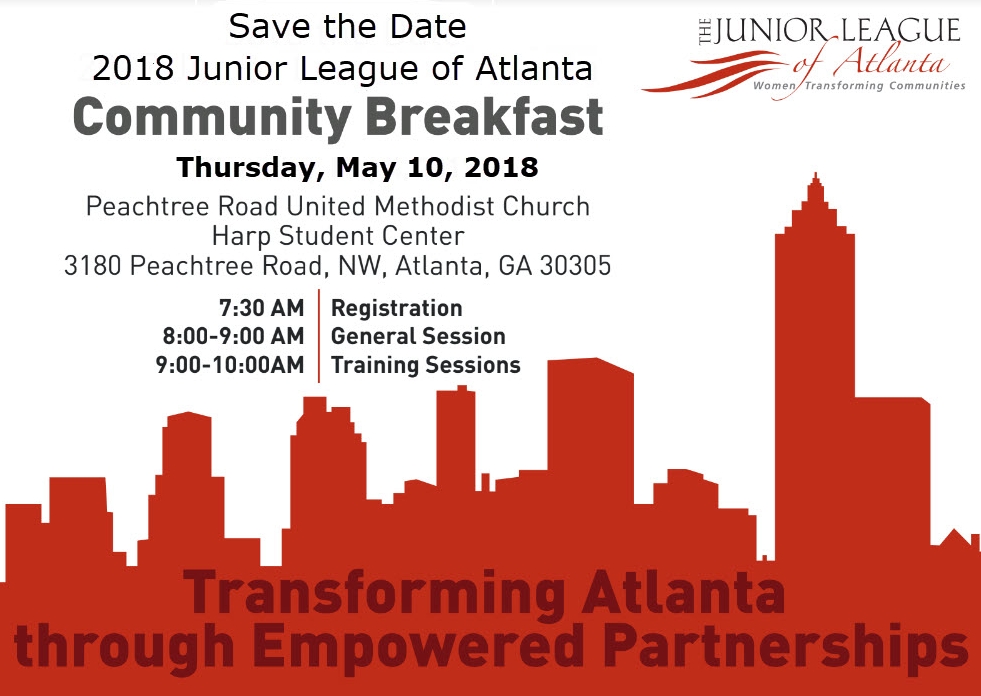 JLA Community Partners and other Atlanta area non-profit community agencies interested in learning more about partnership are cordially invited to attend the Annual Junior League of Atlanta Community Breakfast!
We are excited to announce that Raymond King the current President and CEO of Zoo Atlanta will be the featured speaker and will share a presentation on what steps he and his team at Zoo Atlanta have taken to become a successful and thriving organization in our community. With his vast experience on several Boards throughout the city and work with numerous corporations and non-profits within Atlanta he will bring a wealth of knowledge to the table.
The Junior League of Atlanta invites you to connect and learn at the 2018 JLA Community Breakfast, May 10, 2018 at Peachtree Road United Methodist Church located at 3180 Peachtree Rd NE, Atlanta, GA 30305. Attendance is open to any representative(s) of any Atlanta area 501(c)(3) organization that serves to improve the lives of women and/or children. The event is a platform to receive JLA partnership information, connect with fellow non-profit professionals, and meet 2018-2019 JLA board and community council members. Registration begins at 7:30 am followed by general session at 8:00 and training sessions from 9-10am.