Nearly New Introduces Pop-Up Shops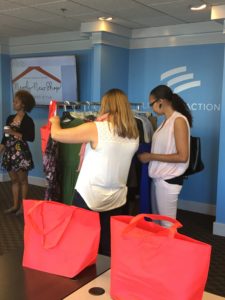 In September, the Nearly New Committee set up the first ever Nearly New Pop-Up Shop at JLA community partner, Literacy Action. This inaugural event allowed a pre-selected group of students from the organizations' GED class to shop for business attire clothing that was donated by the Nearly New at Literacy Action's headquarters. Students received a voucher to pick out a certain number and type of items.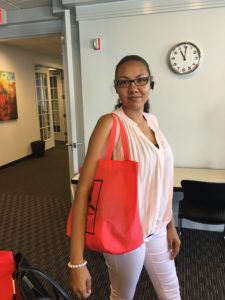 This opportunity allowed them to find clothing for interviewing and career advancement.  Preceding the week before the Pop-Up shop students attended a training seminar put on by JLA members that focused on dressing for the future you want, the importance of body language and first impressions.  This was a great way to extend the mission of the League and Nearly New into the community in training and resources.
To learn more about The Nearly New Shop, click here.