JLA Board of Directors (2022 – 2023)
The Junior League of Atlanta, Inc. (JLA) Board of Directors provides vision across our multiple council systems to ensure that all our league programs are consistent with our mission. They guide our strategy according to yearly strategic priorities while serving as trustees and stewards on behalf of our members.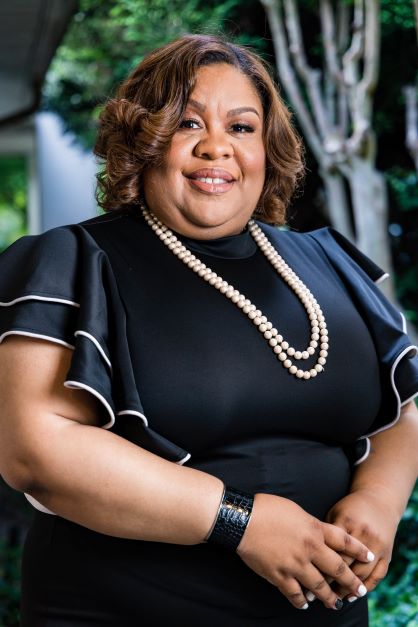 Cassandra Seibles
President
president@jlatlanta.org

Cassandra Seibles serves as President of The Junior League of Atlanta, Inc. (JLA) during its 106th year of service in the Atlanta community. In her role, Cassandra leads and serves with the JLA Board of Directors and members to achieve the League's collective vision of serving Atlanta's women and children through focused and impactful advocacy, training, and direct service opportunities.
Cassandra began her JLA journey in 2014 and has continued to serve through a variety of leadership roles. She is extremely excited to serve in the role of President as we continue to strive for impactful change and long-lasting impact in the Atlanta community. Cassandra is committed to intentional engagement and impact through our partnership with our community and will work to ensure engagement as we "put our hands to the work", connection with the issues that are most impactful to our community and advocacy to create lasting change.
Cassandra's service to JLA has included roles such as Board Bank Chair, Junior League of Atlanta Leadership Institute (JLALI) Chair, Vice President of Learning and Development, and Vice President of Internal Operations, where she was responsible for supporting the structure that helps JLA operate successfully.
Most recently, she served as President-Elect in our 105th year of service.
A dedicated community volunteer, Cassandra has served through a variety of community service organizations through direct service and board roles. Her service work focuses on creating a positive impact on communities. She currently serves on the board for Literacy Action, the Atlanta Speech School, and the JLA board. Cassandra works as the Senior Vice President, Head of Commercial/Complex Business Client Advocacy & Social Media Care for Truist Bank. She earned her Bachelor of Science in Information Systems Management from the University of South Carolina and MBA from Pfeiffer University. Cassandra is a recent graduate of the Leadership Buckhead Class of 2020 and a Financial Services Leadership program at Columbia University.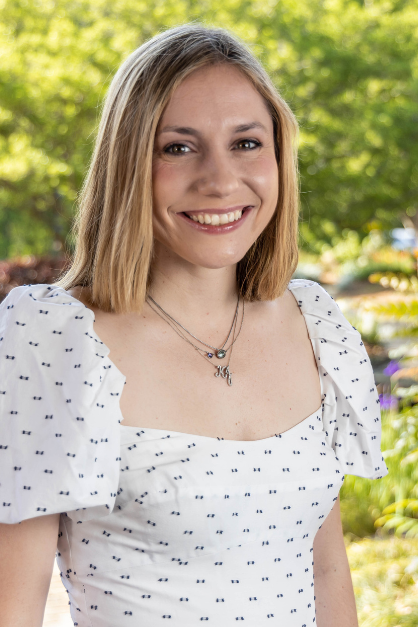 Chris Brodnan
President-Elect
president-elect@jlatlanta.org
Chris Brodnan serves as the President-Elect of The Junior League of Atlanta, Inc. (JLA). She is honored to serve JLA in this capacity, supporting the collective mission and vision of JLA, while working alongside President Cassandra Seibles, JLA's Board of Directors, and all JLA members to be of service in the Atlanta community.
Chris joined JLA in 2011 and has served on the Public and Political Affairs Committee (PAC), Centennial Gift Committee, and as Chair of the Community Needs Assessment Committee (CNAC), where she led the creation of the JLA Assets and Opportunities map in partnership with Neighborhood Nexus. Her leadership in this initiative was recognized by the JLA's President's Award in 2019. In 2020-21, Chris served as the Vice President of the Advocacy & Initiatives Council and in 2021-22, she served as Advisory Planning Chair.
Chris has more than 10 years of professional nonprofit experience in the education and youth development field in Atlanta, most recently working as the Regional Program Director at Horizons Atlanta. She earned a Bachelor of Arts in Psychology from Emory University and a Master of Public Administration with a focus in nonprofit management from the University of Georgia. Chris lives in the Memorial Park neighborhood of Buckhead with her husband and two young children.
---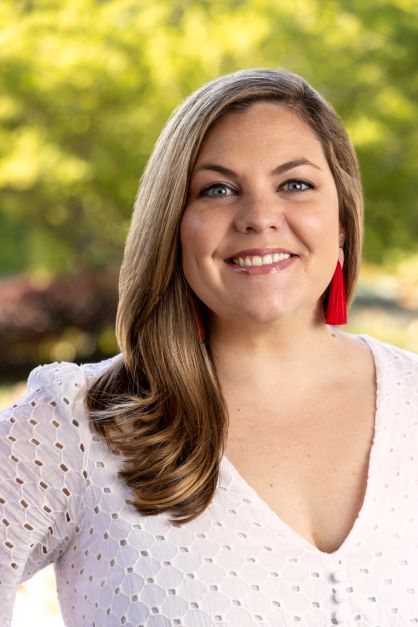 Liz Loreti
Advisory Planning Chair
ap@jlatlanta.org
Liz Loreti serves as the Chair of the Advisory Planning Council. Liz will lead The Junior League of Atlanta, Inc.'s (JLA) vice president-elects (VPE) as they plan and work cross-collaboratively to ensure JLA remains a strategic, impactful, and data-informed organization. In this role, she will advise and guide the VPEs as they develop a strong understanding of JLA's governance and bylaws, develop our new 5-year strategic plan, and prepare for service on the Board of Directors during the 2023-2024 League Year.
Liz transferred into JLA from the Junior League of Tampa in 2011. She has served in placements within Learning & Development, Membership, Community, Internal Operations, Advisory Planning, Fund Development, and has served on the JLA Board of Directors as the VP of Fund Development and Recording Secretary prior to assuming this position.
Professionally, Liz is the Director of Donor Relations for the Girl Scouts of Greater Atlanta. She serves as the President of the Greater Atlanta Alpha Delta Pi Alumnae Association, immediate Past-Chair of National Philanthropy Day for the Association of Fundraising Professionals Greater Atlanta Chapter, and is a graduate of Leadership Buckhead Class of 2020. Liz lives in Smyrna with her partner, Alessio; two daughters, Lily (4) and Alessandra (infant); and one very spoiled dog, Freddie Loreti.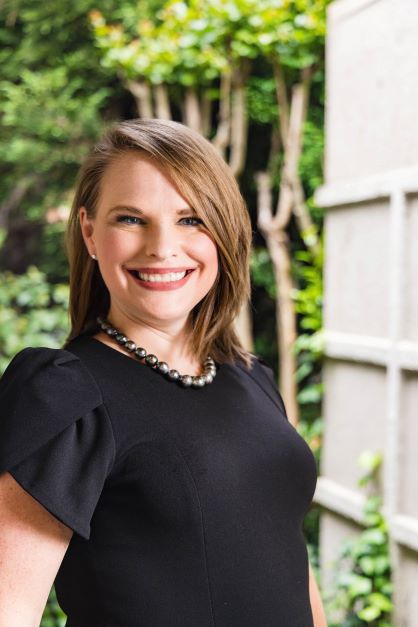 Laura Wagner
Advocacy & Initiatives VP
advocacy@jlatlanta.org
Laura Wagner serves as the Vice President, Advocacy & Initiatives, and leads The Junior League of Atlanta, Inc.'s (JLA) advocacy efforts.
Laura Wagner has been a member of the Junior League of Atlanta for 9 years. Notably, she served as Vice President of Community from 2020-2021, at a time when the JLA had to think creatively about how to meaningfully serve its partner organizations. Laura has served in various leadership roles on the Community Impact Council as well as the Advocacy & Initiatives Council and has been a placement volunteer and chair with Kate's Club.
In her professional life, Laura is the Director of Community Outreach and Partnerships at the Georgia Department of Early Care and Learning. In this role, Laura assists local teams with infusing strategic early childhood resources into ongoing, or new, community planning efforts, and has also led efforts to drive data-informed community conversations centered on driving access to high quality childcare for all Georgia families. Before joining the DECAL team, Laura worked as the Director of Research for the Georgia Early Education Alliance for Ready Students (GEEARS), where her primary responsibilities centered on the development of a dynamic, web-based data mapping tool for Early Childhood resources.
Laura holds a Master of Education degree from Vanderbilt University, and a Bachelor's degree in History and Communications from Clemson University.
In her spare time outside of JLA Headquarters, Laura enjoys spending time with her husband and two daughters, who keep her laughing. Together, they love to ride their bikes around the Morningside/Lenox Park area and travel to the mountains of Western North Carolina for new adventures.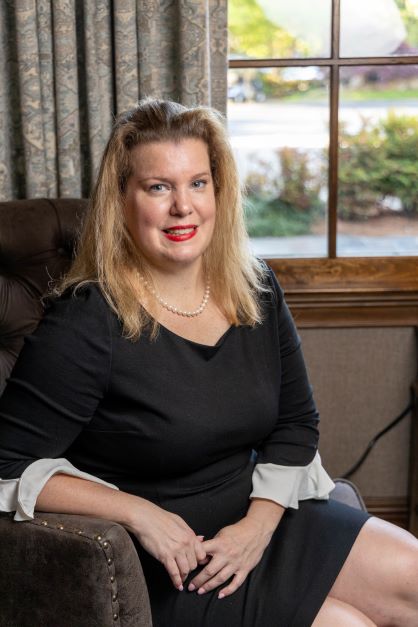 Macie Thompson
Community Impact VP
communityvp@jlatlanta.org
Macie Thompson serves as the Vice President, Community Impact, and leads The Junior League of Atlanta, Inc.'s (JLA) direct service efforts through community partnerships. The Community Impact Council plans and manages community placements, which consist of dedicated, trained volunteers and activity funding; individually scheduled and varied hands-on service activities through Done in a Day and JLA Serves; in-kind donations through Community Drives and Handmade by JLA; and niche service activities offered to a variety of partners through Journey to Literacy, Kids in the Kitchen, and Community Sampler. The Community Impact Council also evaluates community partner and placement applications; requests for service and/or funding; and manages related contracts. In this role, Macie encourages and empowers Community Impact Council leaders to collaborate across all areas of the JLA and with community partners to ensure members have meaningful volunteer experiences and partner organizations have mutually beneficial engagement and service experiences.
An active member for over 15 years, Macie has served in the community with the Center for Puppetry Arts and Zoo Atlanta and held various leadership roles including Community Partnership Evaluation Committee Chair, GMM Chair, various roles on Fund Development including leading a centralized effort on Corporate Giving and In-kind donations.
In addition to serving the JLA, Macie also sits on the Innovative Solutions for Disadvantage & Disability (ISDD) Board, the PRUMC Finance Committee and the Long Range Planning Committee as well as a member of the Westside Table Leadership Team.
Macie is the Director of Foundation Relations for Kennesaw State University and has held past roles at Truist Financial.
A native of Atlanta, Macie holds a French degree from Auburn University. In her spare time, she loves hiking, needlepoint, watching college football, discovering various patios with friends across the city, and spending time with her family.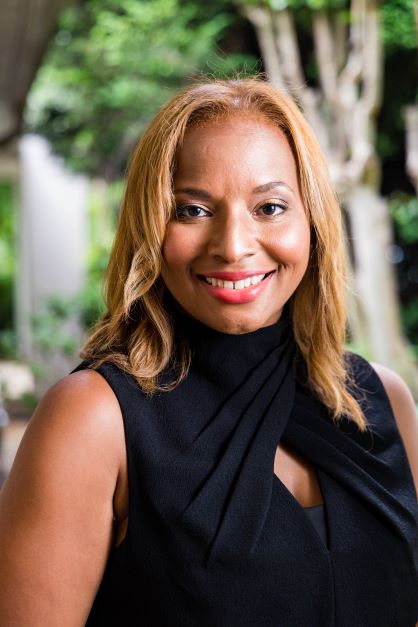 Courtnay Davis
Fund Development VP
development@jlatlanta.org
Courtnay Davis is the 2022-2023 Junior League of Atlanta (JLA) Vice President of Fund Development. In this role, she leads internal and external special event efforts for JLA. In partnership with council leaders and committee members, her team raises funds through ticketed events that elevate the brand of the JLA, align with its mission, and generate resources for community partnered programs.
Courtnay transferred into JLA in 2016 from the Junior League of Washington (JLW), where she joined in 2008. Courtnay previously served as the Fund Development VP-elect, Tour of Kitchens Chair, and Toast of the Tour Co-Chair. While in JLW, she served as Membership Council Director-Elect, Membership Recruitment Chair, Nominating, Membership Task Force Co-Chair, Corporate Partnership Co-Chair, and Centennial Sponsorship Chair.
Courtnay is an Events Marketing Manager at BillionToOne, where she is responsible for leading the global event, brand activation, and sponsorship strategy. She is also the owner and founder of The Pink Pineapple, a curated online shopping experience offering gifts and home decor. Courtnay graduated from Auburn University with a Bachelor's in Communications and a minor in French. She lives in Collier Hills and enjoys creating new recipes and baking treats, traveling, monogramming, catching great estate sales (grand millennial-status!), and Auburn football!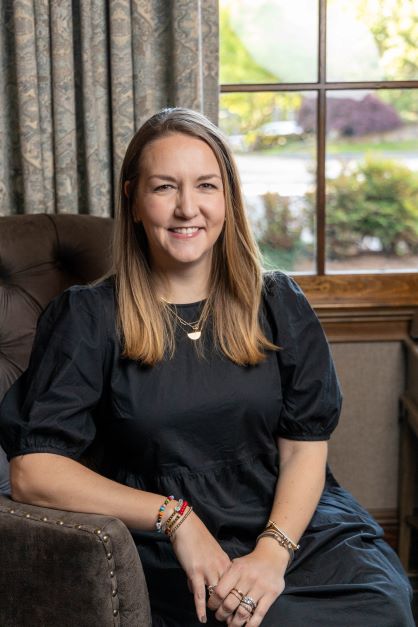 Chelsea Ulrich Tarnoff
Internal Operations
internaloperations@jlatlanta.org
Chelsea serves as Vice President of Internal Operations where leads her council to support the structure and tools that help the JLA operate successfully.
Chelsea has been a member of the Junior League since 2014, previously serving with the Junior League of Boston and has previously served on the Junior League Atlanta Board of Directors as Director of Impact and Measurements.
She is a member of the Board of Trustees at the Atlanta Girls School, as well as a founding Board Member and Treasurer for SEWN, a nonprofit arts organization based in Georgia. Chelsea works in operations, strategy, and human capital management and has experience across start-ups and nonprofits locally and nationally.
She has a B.A. from the University of Texas at Austin, an M.Ed. from Georgia State University, and an Ed.S. from the University of Georgia.
Chelsea lives in Kirkwood with her husband, three dogs, and daughter, Eleanor.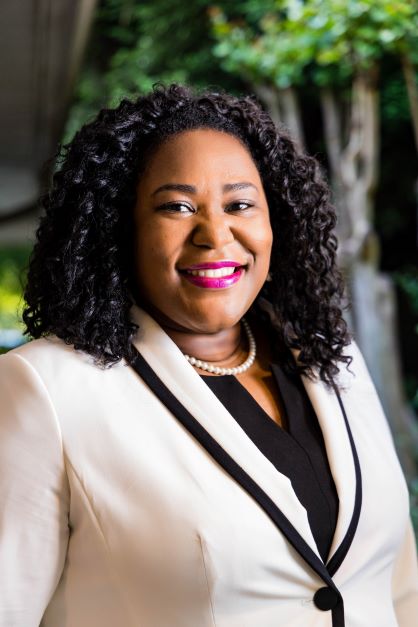 LeKeisha Jackson
Learning & Development VP
training@jlatlanta.org
LeKeisha D. Jackson serves as the Vice President, Learning & Development for The Junior League of Atlanta, Inc. (JLA). L&D seeks to fulfill JLAs mission and vision by providing training that improves the community through the leadership of trained volunteers and develops the potential of women.
LeKeisha joined JLA in 2016 and has served in various roles including the Learning and Development Council: JLA Leadership Institute, Marketing and Communications Council: Contributing Author, Editor-Elect, Editor of Peachtree Papers Magazine, and as Editor lead the team to win JLA's 2021 Internal Committee of the year.
LeKeisha has served in various leadership roles in public and private Institutions of Higher Education in the areas of Academic Affairs and Student Affairs, and serves as a Southern Association of Colleges and Schools Commission on Colleges (SACSCOC) Peer Evaluator. LeKeisha currently serves as a Senior Advisor with expertise in Research & Evaluation, Policy, Finance & Marketing, Strategic Planning, Leadership and Workforce Development.
LeKeisha is a devoted community leader, educator, board member,and volunteer. She is a member of Alpha Kappa Alpha, Sorority, Inc ® (Kappa Omega Chapter), where she has served in various leadership positions including President. She is a graduate of Florida A&M University and received her Ph.D. from Mercer University. LeKeisha enjoys spending time with family and friends, traveling, being outdoors and near the ocean, and live music.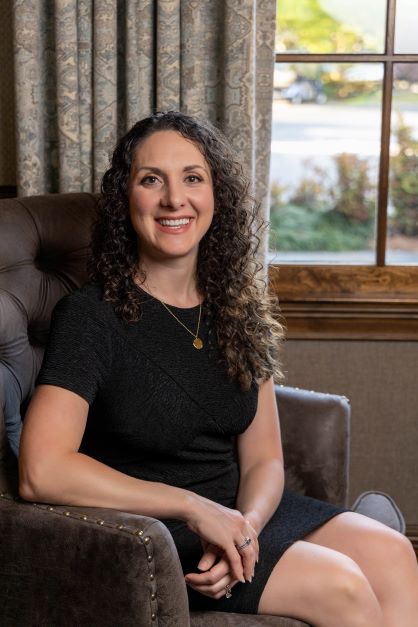 Carolina Gastley
Marketing and Communications VP
marketing@jlatlanta.org
Carolina Gastley serves as the Vice President, Marketing & Communications for The Junior League of Atlanta, Inc. (JLA). She leads a team of member and partner storytellers who work to define and uphold the JLA's internal and external brand and share compelling impact stories with and from our members, community partners, and supporters. In this role, her council collaborates with leadership, councils and committees across the JLA to ensure members and partners are informed, engaged, inspired, and supportive of the collective work of the league. She also provides strategic communications support and guidance for the JLA Board of Directors and JLA leaders in key communications areas including (DEI) efforts; crisis and media communications; membership recruitment and retention; fund development; advocacy and coalition efforts; and community partnerships.
Carolina transferred to the league in 2015 from the New York City Junior League and has served JLA in a variety of leadership roles and was awarded past Active of the Year. Past roles include General Membership Meeting Co-Chair, Bus Tour Chair, Community Relations Director, and Chair of Shamrock 'N Roll Road Race in which they won Fundraiser of the Year .
Professionally Carolina works at global communications agency Weber Shandwick as SVP of Business Development. Previously she worked in advertising sales at 680 The Fan, iHeartMedia, and Variety in NYC.
Carolina is an avid community volunteer having served on the board of the Alliance Theater, Atlanta Ronald McDonald House's Red Shoe Society, and member of Alpha Delta Pi sorority.
In her free time, she can be found chasing adventures outdoors, hiking, traveling someplace new, or training for the next endurance race. She has lived in Atlanta for 7 years and recently moved to Newnan with her husband, Nate, son, Briggs, and Golden-Doodle twin puppies.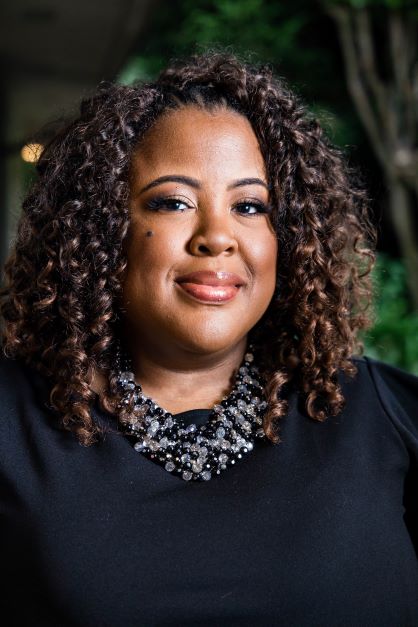 Jennifer A. Robinson
Membership VP
membership@jlatlanta.org
Jennifer A. Robinson serves as the Vice President of Membership for the Junior League of Atlanta, Inc. (JLA) and is proud to support and celebrate the collective work and spirit of our members. As a native of the city of Atlanta, she proudly accepts the charge to serve and aid in the change in the city she loves.
In her role, Jennifer will lead the Membership Council in engaging members and enhancing the member experience through collaborative and creative programming along with other JLA councils.
Jennifer's introduction to Junior League was through the Junior League of Dekalb County. However, several years later, Jennifer joined JLA as a part of the Centennial year's Provisional class and has navigated her league journey by immersing herself in various league offerings such as the Junior League of Atlanta Leadership Institute, Issue Based Community Impact fellowship in Child Sexual Exploitation and Human Trafficking and JLA Serves service opportunities. Her league career has been strongly rooted in Membership as she has served as a District Advisor, Director of District Advisors, New Member Ambassador and Social Events Director. Under her leadership, the Social Events Committee was awarded Committee of the Year during the 2020-21 league year. Her community placement has been with Kate's Club.
In the community, Jennifer serves as a member of the United Way of Atlanta- South Fulton Advisory Board, as a member of National Coalition of 100 Black Women, Inc. – Northwest Georgia Chapter, as a member of Delta Sigma Theta Sorority, Inc. and as a member of Top Ladies of Distinction, Inc. – NewRock Chapter. She has served previously on the board and as a mentor with the Howard University Alumni Club of Atlanta, leadership in Girl Scouts of Greater Atlanta, and Hands on Atlanta.
Professionally, Jennifer is an IT Project Manager – Governance and PMO for Starr Companies. She is graduate of Howard University, with a Bachelor of Business Administration in Management as well as a graduate of University of Maryland Global Campus with a Master of Science in Information Technology. Jennifer enjoys experiencing culture, working with young people, and creating content. She resides in Atlanta, GA.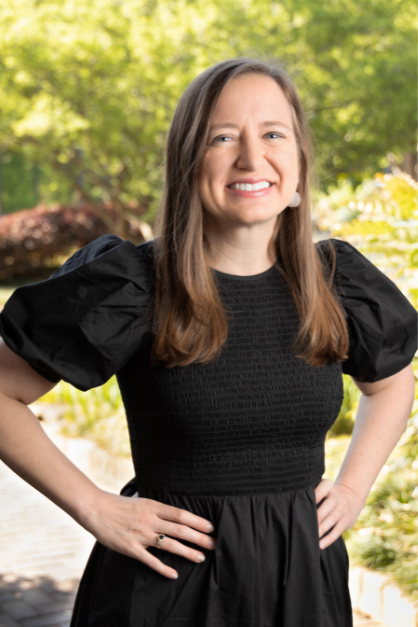 Elizabeth Henry
Nominating Chair
nominating@jlatlanta.org
Elizabeth Henry serves as Nominating Chair for The Junior League of Atlanta, Inc. (JLA). In this role, Elizabeth leads the Nominating Committee in educating and encouraging members to serve the organization by becoming actively involved in leadership. The committee is committed to a nomination process that matches the individual member's interests, availability, and demonstrated volunteer experience with the written, cornerstone-based criteria, operational priorities and strategic needs of the JLA. Elizabeth is passionate about developing and providing a leadership pipeline for JLA and the community, making every effort in selecting and preparing a slate of candidates for election by the membership that reflects the diversity of the JLA's members, including but not limited to religion, race, culture, age, marital status, skills, and prior volunteer experience.
Elizabeth has been a member of the Junior League since 2008, serving in the Augusta, Charleston and DeKalb County chapters before transferring her membership to JLA in 2015. As a JLA member, she has chaired the Women's Leadership Forum, presented at the Association of Junior Leagues International (AJLI) Regional Conference, co-chaired a task force on membership development, and served on the Board of Directors as Director of Impact and Measurements and Vice-President of Learning and Development.
With over fifteen years experience in higher education, Elizabeth currently works at Agnes Scott College as the Senior Director of Graduate Studies, where she oversees the advising, partnerships, and professional success experiences for 12 programs committed to preparing graduates to confront social and intellectual challenges as leaders in the medical, health, nonprofit and corporate sectors. A native of Augusta, Georgia, Elizabeth received her Bachelor of Science in History, Technology & Society from Georgia Tech and her EdS and PhD from Georgia State University. She also sits on the Board of Trustees for the Atlanta Girls' School and is the staff representative to the Student Success Committee for Agnes Scott College's Board of Trustees. An avid runner, Elizabeth resides in the Midtown neighborhood of Atlanta.
Jessica Wallace
Director of Impacts and Measurements
impacts@jlatlanta.org
Jessica Wallace serves as Director, Impacts & Measurements for The Junior League of Atlanta, Inc. (JLA).
In this role, she leads a team that partners with JLA councils to identify, define, track, and report success metrics for achieving strategic plan goals. Jessica has been a member of Junior League since 2015, previously serving with the Junior League of Nashville for two years before transferring to the Atlanta league. She has served in various roles including JLA's Board Bank, Tour of Kitchens fundraiser, Leadership Retreat, and most recently as the Little Black Dress Initiative Chair where she empowered advocates to raise over $60,000 in one week.
In addition to her JLA roles, she has served in leadership roles within her neighborhood association, Atlanta Junior Chamber, United Way Young Leaders Society, and the Bama in Atlanta alumni chapter. She is a graduate of Atlanta Women's Foundation's Inspire Atlanta Class of 2020 and an associate board member of the Make-A-Wish Georgia Young Professionals.
Jessica works in product management and has received both Bachelor of Science and Master of Arts degrees in International Business Management from the University of Alabama. She lives in the Ormewood Park neighborhood with her bluetick coonhound, Boone.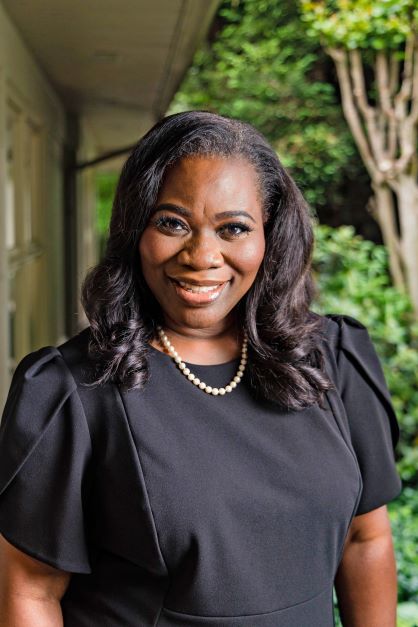 Rayna Wooden
Parliamentarian
Rayna Wooden serves as Parliamentarian for The Junior League of Atlanta, Inc. (JLA).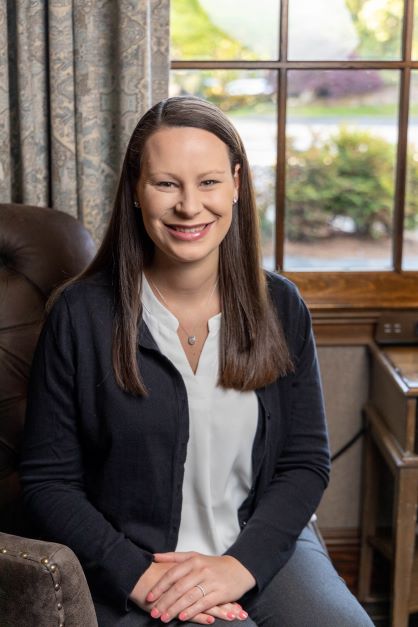 Olivia Langevine
Recording Secretary
Olivia Langevine serves as the Recording Secretary for the Junior League of Atlanta, Inc. (JLA). In this role, Olivia organizes and prepares an array of materials for Board of Directors meetings and records meeting minutes. Olivia is passionate about organization and processes, and she is thrilled to use her skillset to serve in this capacity and support the Board of Directors and The Junior League of Atlanta, Inc. (JLA).
Olivia has served in numerous leadership positions in JLA since she joined in 2017 as a provisional. Past roles include serving as a committee member with the Presidential Operations Committee and Community Impact Committee; Chair, Community Placement; and Traffic Manager, Marketing & Communications.
Olivia is the Director of Operations, Office of Institute Relations at Georgia Tech. It is an honor for her to support higher education in Georgia, especially at her alma mater. Olivia earned her Bachelor Degree in International Affairs and Modern Languages from Georgia Tech in 2013, and her Master in Business Administration from Georgia State in 2017.
In her spare time, Olivia enjoys volunteering. She is Past President of the Georgia Tech Alumni Council, Past President of the YoungBucks (Buckhead Business Association), Big Sister (Big Brothers Big Sisters), and Coach of the Georgia Tech Women's Club Basketball Team. She also loves to watch and play sports (basketball and football), hike, and travel. She lives in Tucker with her husband, Sekou, and two cats, Boots and Taz.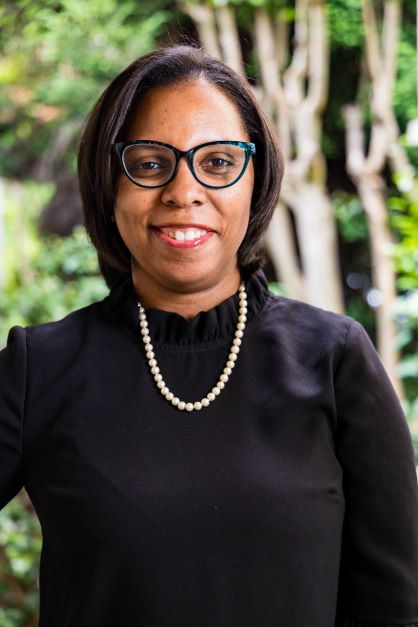 Carla Smith
Sustainer Representative

Carla Smith serves as the Board of Directors Sustainer Representative, providing perspective, historical context and other pivotal support.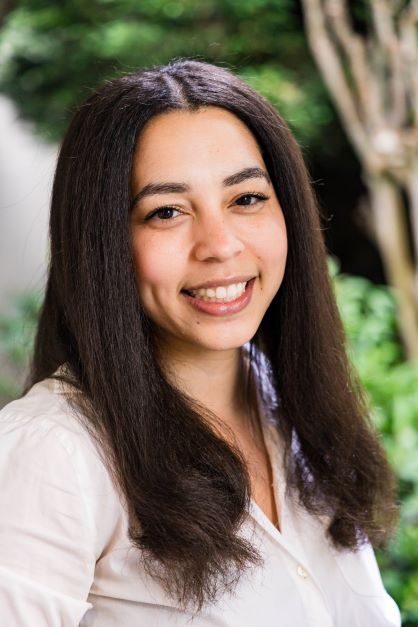 Nirvana Scott
Director of Diversity, Equity & Inclusion
Nirvana Kelly Scott serves as the Diversity, Equity and Inclusion Committee Director for The Junior League of Atlanta, Inc. (JLA). She is a dedicated educator who has taught in Atlanta schools for over twelve years. As a teacher and professional DEIB practitioner, Nirvana is passionate about serving JLA to foster equity in Atlanta and support compassionate, prepared volunteer leaders.
Nirvana joined JLA in 2013, and she began volunteering at Chastain Horse Park, assisting with therapeutic riding lessons, where she served as the Chair for four years. Nirvana became the Chair of the Diversity and Inclusion Committee in 2020. Due to her leadership serving in this role, Nirvana was the recipient of the 2020 – 2021 JLA President's Award.
Nirvana graduated with high honors from Georgia State University with a Bachelor's degree in Philosophy. She is a current Master's student at the University of Georgia, studying Educational Psychology with a concentration in Applied Cognition and Development. Nirvana currently serves as the Director of Equity and Inclusion at Pace Academy, an independent school in Atlanta, GA.
When Nirvana is not teaching or studying, Nirvana advocates for equity and justice in education. Children's social and emotional development plays a central role in Nirvana's work as an educator, and she believes that a supported sense of safety and belonging is essential to children's development.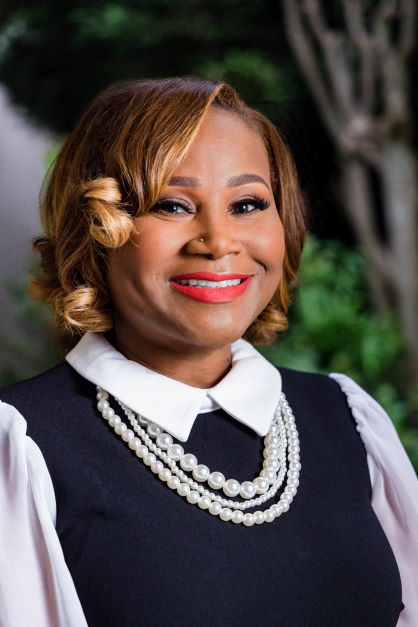 Chermaine Guice
Assistant to the President
Chermaine Guice serves as Assistant to the President of The Junior League of Atlanta, Inc. (JLA) and helps envision and fulfill Seibles' vision for JLA. She will work collectively with the Board of Directors to implement the strategic priorities for the 2022-2023 league year. In addition, Chermaine will also be instrumental in the development and execution of special projects.
As a Georgia Native, Chermaine has called the city of Atlanta home her entire life. With its rich and diverse culture and one of the top ten cities in the nation for philanthropy, she couldn't help but have a heart for service. Her need to be a part of the future of her beloved city inspired her to pursue membership in The Junior League of Atlanta, Inc. in 2017. Chermaine has served in several leadership roles including, Presidential Operations Committee Chairman, Corporate Giving, Foundations/Grants Chairman-Elect, and most recently Director of Sustainer Engagement. In 2022, she was recognized for her work as a champion for women and children and historical fundraising efforts with The Little Black Dress Initiative and received JLA's President's Award. Chermaine is humbled by each opportunity to serve the Atlanta community and eagerly looks forward to JLA Serves weekend at The Study Hall.
Chermaine's love for life, education, and her compassion for people have manifested in many beautiful ways. A graduate of Georgia Southern University with a Bachelor of Science in Biology, and the University of Phoenix with a Master of Arts in Elementary Education & Educational Specialist certification in Educational Leadership/ Curriculum & Instruction. She has been passionate about educating our youth in metro Atlanta for over 17 years and currently works as a Gifted & Talented Education Liaison.
With a great understanding of how education impacts her community, Chermaine has an even greater desire to do more than just teach. Volunteering is not something she takes lightly. Her work over the years with American Cancer Society's Relay for Life of South Fulton, Lighthouse Family Retreat, Bright Futures Atlanta, Hands on Atlanta's Books for Africa; are all acts to be a more faithful servant leader. Coupled with her love of traveling the world, she's had the opportunity to work alongside global partners and serve at-risk children and families in Haiti and Israel through Global(X) journeys. In 2016, Chermaine was recognized for her service and impact in Haiti and received The National Coalition of 100 Black Women, Inc., Metropolitan Atlanta Chapter Unsung Heroines Humanitarian Award.
Chermaine resides in Downtown Atlanta and is a proud member of Buckhead Church and Alpha Kappa Alpha Sorority, Inc. In her leisure time, she enjoys spending quality time with family and friends, planning spontaneous getaways, trying new restaurants, and cheering on the Atlanta Falcons!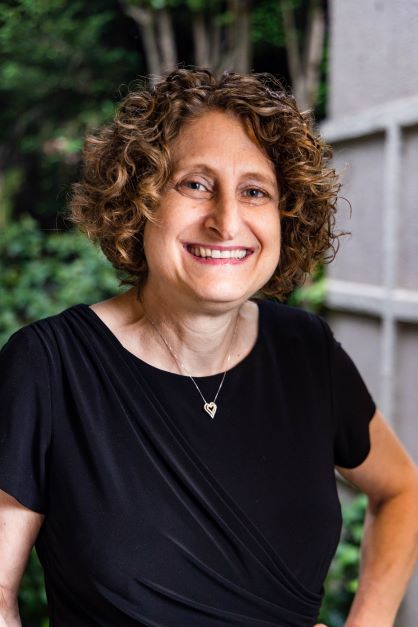 Sharon Klein
Director of Support Services
sklein@jlatlanta.org
Sharon Klein serves as the Director of Support Services for The Junior League of Atlanta, Inc. (JLA). She joined the JLA in this role in July 2005, bringing with her more than 20 years of experience in the public sector and in the corporate sector working with a fortune 500 company. Sharon spent 12 years at Temple Kol Emeth, and served as the Executive Director for 10 years. Prior to joining Temple Kol Emeth, Sharon spent 10 years with IBM in three different cities and in several various roles.
Sharon and her husband Mark live in East Cobb, Marietta, Georgia. She has a daughter, Naomi, a son-in-law, Josh, and a granddaughter Isabel Sylvie who live in Washington, D.C., and son, Jason, who lives in Sandy Springs, Georgia. In her spare time, she enjoys biking, hiking, yoga, and reading and going out to restaurants with friends.