JLA Women's Leadership Forum


Committed to empowering women as leaders and the catalyst for community change, the Junior League of Atlanta, Inc. and event sponsors, Northwestern Mutual and Belk, and Cox Communications, invite you to register for the 3rd Annual JLA Women's Leadership Forum.
The premier event includes: a breakfast keynote address from a veteran Fortune 500 executive challenging attendees to "dare more", breakout sessions designed for the young professional to senior managemen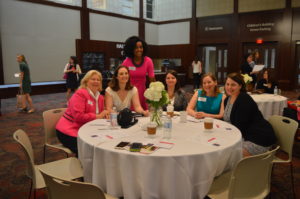 t, and a luncheon panel on "Leadership Perspective: Why Women Civic Leaders must be the Critical Part of Philanthropy?".  The JLA Women's Leadership Forum is the city's only half day networking and training opportunity to bring together over 300 of Atlanta's women from the corporate, nonprofit, and civic sectors and deliver speakers and tracks that "Connect. Inspire. Lead." women at all points in their lives to develop their personal and professional potential and promote women leaders as the ones who make a difference in our community through volunteerism.
Follow on Social Media: #JLAWomensForum and #ConnectInspireLead