The Junior League of Atlanta, Inc. (JLA) is an organization of women committed to making lasting transformation in the Atlanta community. Our 107 year legacy of leadership is built on our ability to train women leaders to tackle tough issues impacting women and children. The JLA provides a strong foundation for civic leadership and connects women who share a commitment to voluntarism and community transformation.
In 1916, with the leadership of Isoline Campbell, 45 women came together to establish The JLA. The purpose was to train women to build better, stronger communities in the Atlanta area. For more than 100 years, the League has grown our membership and involvement in the community. Our organization of diverse women continues to support a wide variety of programs that support women and children to make Atlanta a better community.
The JLA reaches out to women of all races, religions, and national origins who demonstrate an interest in and commitment to voluntarism.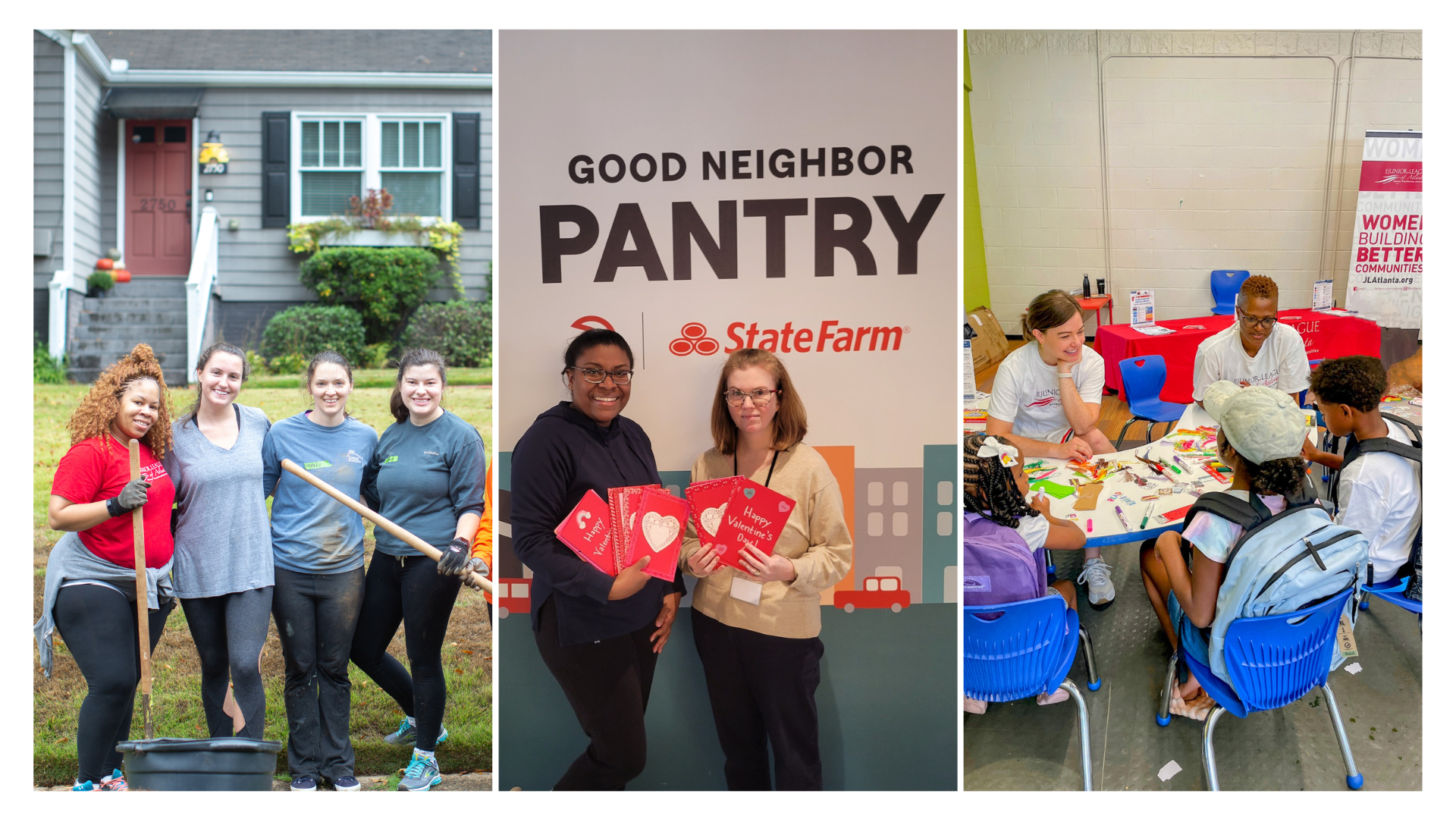 OUR MISSION
The Junior League of Atlanta, Inc. (JLA) is an organization of women whose mission is to advance women's leadership for meaningful community impact through volunteer action, collaboration, and training.
VISION STATEMENT
We have a shared vision of the organization, which is to be a catalyst for community change by empowering women who are passionately focused on the health, education, and welfare of women and children.
COMMITMENT TO DIVERSITY & INCLUSION
The Junior League of Atlanta, Inc. respects, values and celebrates the unique attributes, characteristics, and perspectives that make each person who they are. We welcome all women who value our Mission and aim to create and retain a membership representing all socio-demographic aspects of our community. We believe that bringing diverse women together allows us to collectively and more effectively address the issues that face our communities. We are committed to supporting inclusive environments and strive for JLA's partners, strategies and investments to reflect these core values.
VALUES STATEMENT
The JLA accomplishes its mission through the actions of women who share the same organizational values.
We value continuous learning and believe in providing educational opportunities for personal growth and volunteer leadership in a supportive environment.
We value respect and believe in affirming the importance of our members' diverse backgrounds, opinions, talents, and skills.
We value service and believe in every member's potential to make a difference in our community through voluntarism, community leadership, and advocacy.
We value collaboration and believe in maximizing community impact through effective external partnerships and internal relationships to attain our shared mission.
CORNERSTONES
Volunteerism
Communication Skills
Community Awareness
Visionary and Strategic Leadership, Thinking and Planning
Negotiation Skills and Conflict Resolution
Personal Adaptability
Interpersonal Development
JLA Organizational Knowledge