Little Black Dress Initiative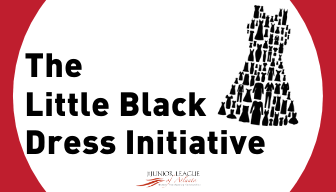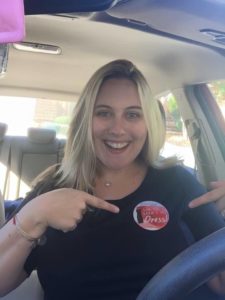 The Junior League of Atlanta, Inc.'s Little Black Dress Initiative (LBDI) is an advocacy campaign that raises community awareness on the issue of generational poverty in Georgia. From September 27 – October 3, 2021, LBDI Advocates will wear the same black dress for five consecutive days to illustrate the effects poverty can have on a woman's access to resources, her confidence, and professional opportunities.  By wearing a sticker that reads "Ask me About my Dress," Advocates invite dialogue among colleagues, friends, and strangers to raise awareness about generational poverty.
Click below to find answers to your important questions:
For questions regarding LBDI or you can support our 2021 campaign, please email LBDI@jlatlanta.org.
HOW IS JLA MAKING A DIFFERENCE?

The JLA today deploys a wide range of actions, initiatives, service opportunities, and strategic partnerships to alleviate generational poverty in Atlanta. Besides LBDI, these efforts include direct advocacy to local and state elected officials on legislation to end the cycle of poverty and support those experiencing it; member placement on city and state-wide coalitions that work on poverty and related issues; education and training to members and the community on generational poverty in Atlanta; and service work and strategic partnership with organizations like the Atlanta Community Food Bank and Atlanta Children's Shelter that serve impoverished communities. Our volunteers have helped package goods at the Atlanta Community Food Bank, give resume workshops at the Atlanta Women's Shelter, and provide childcare at the Atlanta Children's Shelter so parents can work without worry.
Below are some of the community partners that JLA directly supports to make a difference in generational poverty in Atlanta:
Agape

Atlanta Community Food Bank

Atlanta Habitat for Humanity

Atlanta Mission

C5 Georgia

Center for Working Families

Chris180

Estrellitas

Families First

Literacy Action

Meals on Wheels

Mercy Care

Open Hand

Partnership Against Domestic Violence