JLA Board of Directors (2019-2020)
The Junior League of Atlanta, Inc. (JLA) Board of Directors provides vision across our multiple council systems to ensure that all our league programs are consistent with our mission. They guide our strategy according to yearly strategic priorities while serving as trustees and stewards on behalf of our members.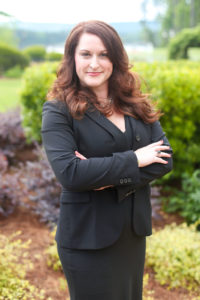 Andrea N. Smith
President
president@jlatlanta.org
Andrea N. Smith has over 18 years' experience in nonprofit fundraising and development and has been a member of the JLA since 2009. She began her career with a national healthcare nonprofit organization and transitioned to working with large nonprofit health systems after nine years in the industry. She has successfully managed multi-million dollar campaigns, special events, fundraising programs and special projects that have led to the creation of new trauma, cardiac and stroke centers, and other expansions and improvements to Atlanta nonprofit health systems.
In 2017, Andrea became the Vice President, Development for Scholarship America, a nonprofit organization that works directly with students, parents, colleges, businesses and communities to help students fulfill their college dreams. Prior to Scholarship America, she was Managing Director, Major Gifts for the Piedmont Healthcare Foundation. She also served as Executive Director, Director of Business Development and Coordinator of the Atlanta Labor Telethon for the Muscular Dystrophy Association before working at the Grady Health Foundation where she was the Director of Development.
Andrea currently serves on the Board of Directors for the Georgia Asylum and Immigration Network (GAIN) and Whitefoord, Inc. She has served as Past President of the Atlanta chapter of the Healthcare Businesswomen's Association (HBA), Chair of the Governance Committee, Secretary and Vice Chair of the Board of Directors for Whitefoord, Inc., Board Member for Literacy Action and the Atlanta Speech School Guild. In 2013, she was named one of the top 20 Influencers under 40 for Tastemaker Magazine. Andrea is a graduate of Georgia College & State University and holds a BBA with majors in both business management and information technology. She is a lover of international travel and is always up for taking a dance class. Andrea resides in Vinings.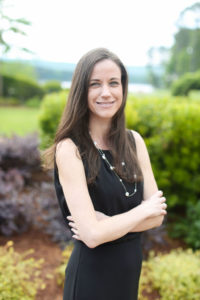 Bre West
President-Elect
president-elect@jlatlanta.org
Bre West is the Director of Financial Services for RHA Health Services where she oversees all payroll, treasury, payables, and receivables management for the company. She has been employed in the financial services office with RHA for over a decade working in various departments which allows RHA to provide much needed care and services to a mostly adult population with a variety of intellectual and developmental disabilities as well as mental health and substance abuse services. Since 2008, Bre has been a member of The Junior League of Atlanta, Inc.  and has served in a number of roles on the Board of Directors and Community Council most recently serving as the Advisory Planning Chair. She also serves on the Board of Directors and governance committee for Innovative Solutions for Disadvantage & Disability, an organization focused on creating healthier outcomes for vulnerable children and families. Bre holds a Bachelor's degree in Finance from Auburn University. She enjoys trying the amazing restaurants of Atlanta, spending time with her family and friends, and college football. She and her husband Steven live in Marietta with their daughter and two cats.
---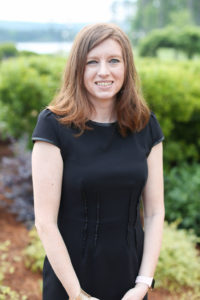 Holly Portier
Advisory Planning Chair
ap@jlatlanta.org
Holly Portier is an attorney for Morgan & Morgan where she represents injured workers.  She has practiced in the area of workers' compensation since 2008.  As a member of The Junior League of Atlanta since 2008, she has served in numerous roles including the co-chair of the CSEC committee, IBCI Advocate and Director of Impacts and Measurements on the Board of Directors.  Holly holds a Bachelor's degree in English from University of West Georgia and a J.D. from Georgia State University.  She lives in Brookhaven with her husband, Bailey Webb and son, Ted Webb.  She is a member of St. Martin in the Fields Episcopal Church and is a member of several professional organizations.  In her spare time, she enjoys traveling, going to concerts and eating at great restaurants.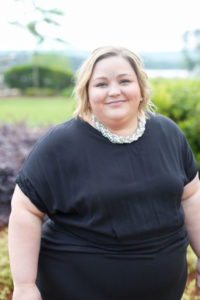 Joy Dyess
Advocacy & Initiatives VP
advocacy@jlatlanta.org
Joy Dyess works as the Vice President, Special Projects Director, for BankSouth Mortgage. In this position, Joy supports executive and senior level leaders, focuses on project management of strategic initiatives, and leads the administrative staff that supports their Builder and Alliance Services Group. Joy is a graduate of The Future Leaders Program from The Mortgage Bankers Association of Georgia, a graduate of the Leadership Buckhead Class of 2017, and an Outstanding Atlanta 2018 Honoree.  Joy is a returning board member of The Junior League of Atlanta, Inc. and has served as Vice President of Community, Vice President of Membership, Director of Community Agencies and Director of Outreach. Joy is also on the Young Professionals Council for United Way and a board member of the Advisory Board of Cobb County United Way. Joy earned her BA in English Literature from Florida State University. She lives in Marietta with her husband David and two Jack Russell Terriers, Apple and Mac.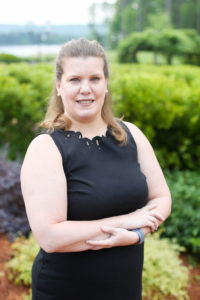 Macie Thompson
Community VP
communityvp@jlatlanta.org
Macie Thompson has been working as an analyst in the Foundations and Endowments Practice at SunTrust Bank for over three years.  Macie joined The Junior League of Atlanta, Inc. in 2007 and has served in various positions, including CPEC Chair and Director of Corporate Giving.  Macie serves in several leadership roles at Peachtree Road United Methodist Church, including the Administrative Board and Finance Committee, and she is the current President of the United Methodist Women.  She is also active in a global not for profit, Start with One Kenya, where she serves on its church relations committee.  A native of Atlanta, Macie holds a French degree from Auburn University. In her spare time, she loves to listen to crime podcasts, watch college football, discover various patios with friends across the city, and spend time with her family.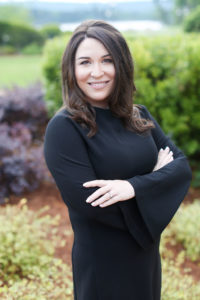 Eva Keough
Fund Development VP
development@jlatlanta.org
Eva Keough is an Account Director with a staffing and consulting agency providing creative, digital, marketing, and technical workforce solutions for Fortune 100 clients. Eva has been a member of the Junior League since 2009, previously serving in the Junior League of Indianapolis and the Junior League of Little Rock. Upon transferring in 2015 to The Junior League of Atlanta, Inc., Eva served on the Internal Operations and Fund Development councils in various roles. Eva holds a B.S. in Organizational Communication from Ball State University. She is an active member of several volunteer organizations, including Friends of Children's Hospital of Atlanta. In her spare time, she enjoys fashion, beautiful design, baking, and travel. She resides in North Buckhead with her husband Patrick, cat Smoke, and their newest and best addition, son Meyer.
Erica Franko
Internal Operations VP
internaloperations@jlatlanta.org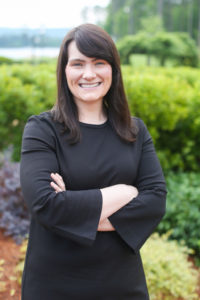 Erica Franko is the Senior Vice President of Consulting and Implementation for nThrive, where she supports colleagues and clients in improving Revenue Cycle processes. Erica leads a team of experts who partner with health care organizations across the nation to address revenue cycle issues impacting profitability and patient satisfaction. Erica is in her third year of active membership with the Junior League of Atlanta, and she has previously served as co-chair of the Literacy Action placement and is returning to the JLA Board of Directors for a second term as VP of Internal Operations. Erica holds a Masters of Health Administration in Health Policy and Management from the Graduate School of Public Health at the University of Pittsburgh. In her free time, Erica enjoys her Peloton, traveling, finding new coffee/wine bars around Atlanta, reading, sharing her love of books with others, and spending time with friends and family.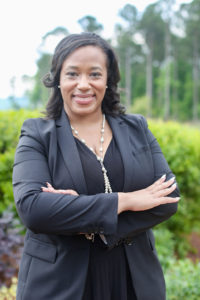 Maranie Brown
Learning & Development VP
training@jlatlanta.org
Maranie Brown is the Senior Digital Program Manager at You Are Here, a digital experience agency, where she leads program management for a diverse set of Fortune 500 clients and is responsible for driving the successful execution of cross-discipline digital engagements. A member of The Junior League of Atlanta, Inc. since 2012, Maranie has served as the Director of Public Relations, Director of Online Communications, Director of Provisional Development, Girl Scouts of Greater Atlanta Placement Chair, and Women's Leadership Forum Chair. Maranie has served on the Board of Directors of the Atlanta Interactive Marketing Association and volunteers regularly with Girl Scouts of Greater Atlanta, Alpha Kappa Alpha Sorority, Inc. (Rho Zeta Omega Chapter), Women in Technology, and the Atlanta Ad Club. She is also a graduate of Leadership Buckhead, the United Way of Greater Atlanta's Volunteer Improvement Program, and the Atlanta Women's Foundation's Inspire Atlanta Program.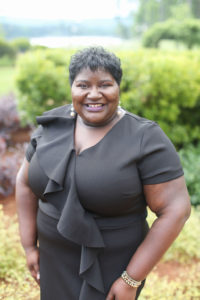 Chaundra Luckett
Marketing & Communications VP
marketing@jlatlanta.org
Chaundra Luckett is the Director of Marketing and Communications at CHRIS 180, a behavioral health nonprofit founded by The Junior League of Atlanta, Inc. in 1981. She is responsible for the organization's public relations, branding, and external and internal communications strategies. A member of JLA since 2012, she has served as the Member Appreciation Day Chair, General Membership Meeting Education Chair, Director of Publications and the inaugural Women's Leadership Forum Chair. She holds a BA in Mass Communications from Bennett College and is a member of The Ivy League of South Gwinnett, an official Alpha Kappa Alpha, Sorority, Inc. Interest Group, and serves as Parliamentarian for the Atlanta Chapter of the Bennett College National Alumnae Association. Chaundra is a graduate of the LEAD Atlanta Class of 2019 and a member of the inaugural Forty Under 40 Class presented by the Georgia Chapter of the Public Relations Society of America. Chaundra lives in Brookhaven and is a member of Buckhead Church, where she volunteers with the college ministry.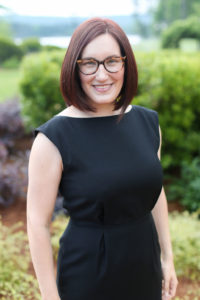 Shawn O'Neill
Membership VP
membership@jlatlanta.org
Shawn O'Neill is the owner of Soffritto PR, a public relations, marketing, and event consulting group that specializes in nonprofit, food, lifestyle and hospitality organizations to create a happier, healthier, and better-connected community. An Atlanta Business Chronicle 2012 Employee of the Year, 2019 Leadership Buckhead graduate and winner of the Association of Junior League's International Fundraiser of the Year Award in 2017, Shawn's work includes event planning, social media management, community and client relations, strategic planning and integrated communications, all with a proven record of accomplishment of reaching brand influencers.A member of The Junior League of Atlanta, Inc. since 2014, Shawn is a firm believer in public service. In addition to JLA, Shawn also volunteers with Big Brother Big Sisters Atlanta and serves on the Girl Scouts of Greater Atlanta Marketing Committee. As a dedicated foodie and supporter of local agriculture, Shawn enjoys spending her spare time cooking, gardening, and learning to keep bees. However, her true passion is traveling around the world experiencing new cultures and cuisines with her husband, Roark Bailey.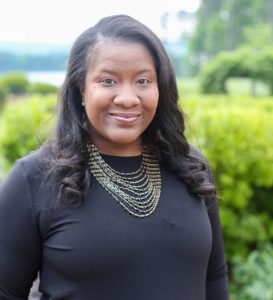 Dr. Yvette Dupree
Nominating Chair
nominating@jlatlanta.org
Dr. Yvette T. Dupree, a Professional Learning Specialist for Henry County Schools, serves as a part of the district leadership team for Career, Technical and Agricultural Education. Dr. Dupree has been recognized as a Georgia Marketing Education Association (GMEA) Educator of the Year, Georgia Association for Career and Technical Education (GACTE) Outstanding Educator, Teacher of the Month, and Teacher of the Year Nominee. Yvette is an active community leader and a graduate of Leadership Clayton and United Way VIP.  Her JLA experience includes serving as the Vice President of Training and as Recording Secretary on the Board of Directors. Dr. Dupree is a member of the Georgia Association of Career and Technical Education and the University of Georgia's Young Alumni Leadership Council. Yvette earned a Bachelor of Business Administration in Marketing, Master's in Teaching, and Doctor of Philosophy in Workforce Education from the University of Georgia.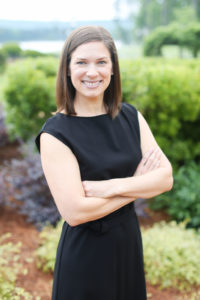 Fran Cowart
Director of Impacts & Measurements
impacts@jlatlanta.org 
Fran Cowart has been a member of The Junior League of Atlanta, Inc. since 2011, serving in various placements in the Community, Learning and Development, Marketing and Communications, and Impact and Measurements Councils & Committees. Fran spent ten years working in research and evaluation at non-profit organizations in the Atlanta area. She is active at Buckhead Church and is a member of her neighborhood garden club. Born and raised in Birmingham, AL, Fran graduated with a degree in political science from Furman University in Greenville, SC. She lives in Buckhead with her husband, Jay, and two young children, Patrick and Claire.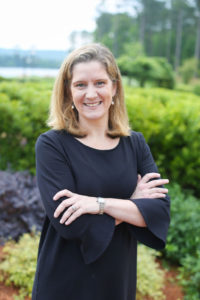 Jane Batcheller
Parliamentarian
Jane Batcheller is Senior Counsel at WestRock Company where she supports the company through its mergers and acquisitions efforts and general corporate matters. A native Atlantan, Jane originally joined the Junior League of Richmond but transferred in 2010 to The Junior League of Atlanta, Inc.  She has served in a variety of roles throughout JLA, most recently as a two-year member of the Nominating Committee. Jane is a graduate of Washington and Lee University and the Washington and Lee University School of Law and currently serves as Immediate Past President of the Washington and Lee University Atlanta Alumni Chapter. In her spare time, Jane enjoys all things sports and spending time with her husband and two young children at their home in Buckhead.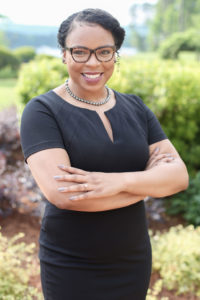 Melissa Brogdon
Recording Secretary
Melissa is the principal consultant at Campbell Solutions, LLC, an agency that executes fundraising strategies for mission-driven organizations. Most recently, she served as the Director of Development and Communications at Emmaus House. Melissa applies her extensive experience working in nonprofit and school settings to both her professional and volunteer work, with a keen focus on causes that resource vulnerable women and children. Since 2014, Melissa has served in several roles within The Junior League of Atlanta, Inc. (JLA), including on the Fund Development and Marketing & Communications Councils. In addition to JLA, Melissa serves as a member of the Board of Directors for Atlanta Unbound Academy, a startup charter school launching in fall 2020. Melissa was recently included on the top 40 Under 40 Leader list for Georgia Trend Magazine and is a member of the LEAD Atlanta Class of 2020. She is a proud alumna of Spelman College and earned a Master of Science in Education degree from the Graduate School of Education at the University of Pennsylvania. Melissa and her husband, Gino, collaborate at The Brogdon Firm, LLC and reside in Atlanta.
H. Michelle Wells
Sustainer Representative

As a medical physicist with Piedmont Healthcare, Michelle Wells leads the technical operations and staffing of seven Piedmont Cancer Radiation Oncology Centers. Michelle is a graduate of Francis Marion University and The Georgia Institute of Technology and is board certified in both Therapeutic Medical Physics and Diagnostic Radiological Physics by The American Board of Radiology. Michelle has a heart for community service and supports organizations that promote breaking the cycle of generational poverty, developing leaders, and improving STEM education. Michelle is a Leadership Atlanta alumna, a Past President of The Junior League of Atlanta, Inc. and a 2018 Women in Technology Women of the Year recipient. Currently, she serves on the Board of Directors for the Girls Scouts of Greater Atlanta, as a member of the Million Women Mentors Georgia Steering Committee, and as the ARCS Foundation Scholar Chair. Michelle and her husband (William) love to travel, theater, concerts, and football.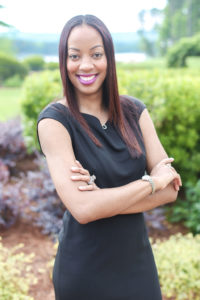 Quiana Riche-Clark
Assistant to the President
A native of Huntsville, Alabama, Quiana joined The Junior League of Atlanta, Inc. in 2012. Upon completion of her first year of membership, she was named Provisional of the Year. She has served as the Chair of Kids in the Kitchen, Provisional Education Development, Presidential Operations, and Fundamentals, amongst other placements. Quiana graduated from Spelman College and Atlanta's John Marshall Law School. She is a member of Alpha Kappa Alpha Sorority, Inc. and resides in East Cobb with her husband and their standard poodle, Belvedere. In her spare time, Quiana enjoys spending time with family, traveling, shopping, trying new restaurants with friends, and cheering on the Crimson Tide!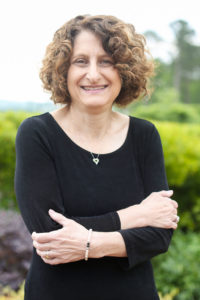 Sharon Klein
Director of Support Services
sklein@jlatlanta.org
Sharon Klein joined The Atlanta Junior League in July 2005, bringing with her 12 years of experience in the public sector as well as a decade of experience in the corporate sector with a fortune 500 company.  Sharon spent 12 years at Temple Kol Emeth rising from a part-time position as the Rabbi's secretary to become the Executive Director, a position she held for 10 years.  Prior to joining Temple Kol Emeth, Sharon spent 10 years with IBM in three different cities and in several various roles. Sharon lives in East Cobb of Marietta, Georgia with her husband Mark.  She has a daughter Naomi who lives in Washington, DC and a son Jason, who is a Captain in the Army stationed in Augusta, GA. In her spare time, she enjoys yoga, gardening, and reading and going out to restaurants with friends.