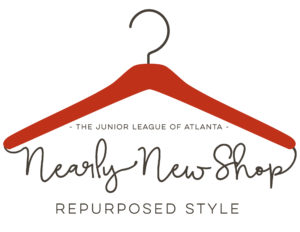 Yes; it's true! The Nearly New  Shop closed in late spring 2017.
Thank you for your continued support of the Nearly New Shop. We recognize the great impact Nearly New has had in the metro Atlanta area. The store's 68-year history wass a testament to the dedication of some of our longest-serving League members and our loyal customers.
Since opening its doors in 1949, the Junior League of Atlanta's Nearly New Shop served thousands of customers. More than 350 League members work more than 7,000 hours at the store each year. The Nearly New Shop has raised more than four million dollars in net revenue over the years and proceeds benefit the Atlanta non-profit community. The shop also was Named "Best Thrift Store" in 2013 and 2014 and "Best Vintage Clothing" in 2014 by INsite Magazine.
The Nearly New Shop will continue through targeted pop-up stores and other impactful volunteer opportunities.