HOW CAN YOU GET INVOLVED?
This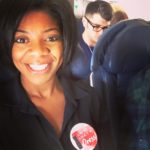 year, LBDI will take place October 24-28, 2016. The Junior League of Atlanta members will wear the same black dress or outfit for five consecutive days with a pin that requests the public to "Ask Me About My Dress" with the goal of sparking conversation and spreading awareness of the initiative and its objectives.

Donate to The Cause: 100 amazing women will be raising money for the JLA Annual Fund throughout October 24-28, 2016. Our goal this year is to raise $50,000 – please help us to get there! Visit our fundraising site here and make a donation today!