HOW CAN YOU GET INVOLVED?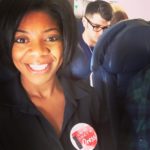 LBDI week will take place October 17th – 24th, 2022. During LBDI week, we aim to raise funds to support the JLA's mission of impacting families experiencing generational poverty. This year's success and our ability to make a community impact wouldn't be possible without you.
There are many ways you can support the Little Black Dress Initiative (LBDI) this year. You can donate to our campaign, raise funds as an advocate, share facts about generational poverty on your social media platforms, or participate in LBDI events. For questions regarding LBDI or how you can support our 2022 campaign, please email LBDI@jlatlanta.org.