HOW CAN YOU GET INVOLVED?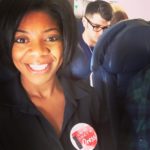 We are looking forward to LBDI in 2021. The Junior League of Atlanta, Inc. members will wear the same black dress or outfit for five consecutive days with a pin that requests the public to "Ask Me About My Dress" with the goal of sparking conversation and spreading awareness of the initiative and its objectives.
Donate to The Cause: Amazing women will be raising money for the JLA. Keep your eye out for more information coming this summer/fall of 2021.
Other Ways to Support:  
We invite corporate partners to assemble advocate groups to increase awareness of our efforts. Wear a black outfit and an "I support LBDI" sticker during the week and encourage others to learn more at the LBDI CauseVox page and learn more about the JLA members who have stepped up to Advocate this year! Contact JLA, to learn more about how your company can partner with LBDI.
Share A Statistic!  Post a poverty statistic that affect our city and state to your social media accounts. Also, repost LBDI promotions throughout the week to engage your social networks. Tag @JLAtlanta #LBDIJLA so we can see!